3 cups

Cherries

tart red, pitted
Sour Cherry Sorbet
I can't get enough cherries at this time of the year and I love to make this Sour Cherry Sorbet when I find sour cherries at the local farmer's market. If you can't find fresh sour cherries, canned will do too. While it is a really simple recipe to prepare, it needs to freeze overnight, so you'll have to plan to make it a day in advance.
To make this sorbet, I puree the cherries in a food processor before adding the remaining ingredients. I freeze the sorbet overnight, mixing occasionally. And there you have it – easy sour cherry sorbet which tastes amazing.
To make Sour Cherry Sorbet, you will need the following ingredients: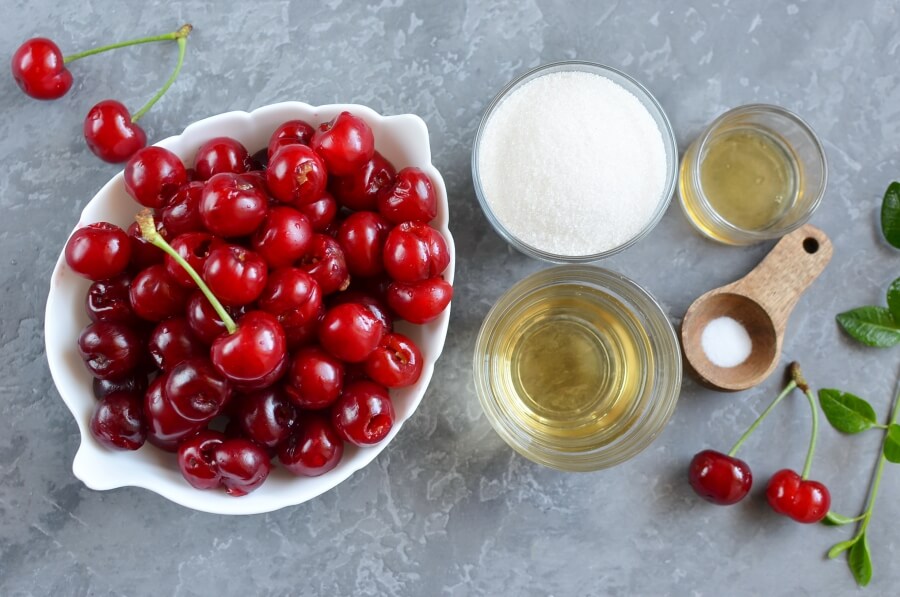 So, how do you make Sour Cherry Sorbet?
Steps to make Sour Cherry Sorbet
Puree cherries

3

Add the remaining ingredients

3

Freeze

3h

Freeze again

2h

Freeze overnight

8h

Serve