¾ cup whole-wheat Israeli

Couscous

uncooked

3 tbsp

Dried cherries

chopped

1½ tsp

Olive oil

extra-virgin

2 tbsp

White wine vinegar

1 tbsp

Olive oil

extra-virgin

3 tbsp

Walnuts

toasted, chopped
Vegan Cherry and Leek Couscous
I created this Vegan Cherry and Leek Couscous recipe for a really easy to make salad to serve at my infamous barbecue cookouts. I don't always have the time to prep loads of sides to enjoy with the meat and this recipe is really tasty and serves the time factor purpose.
Cooking couscous has never been easier, throw in some chopped dried cherries and a cup of thinly sliced leeks, dress with olive oil, white wine vinegar, salt and ground black pepper and you're good to go!
To make Cherry and Leek Couscous, you will need the following ingredients: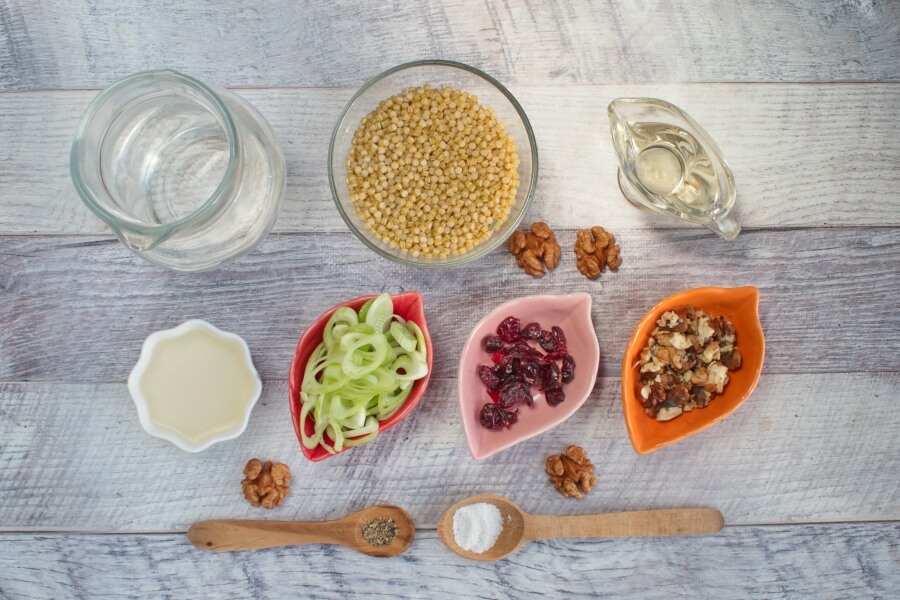 So, how to make Cherry and Leek Couscous?
Steps to make Vegan Cherry and Leek Couscous
Cook couscous

15

Cook leeks

2

Dress salad

2

Serve