12oz can

Spam

or other luncheon meat, cut into cubes

2oz

Cheddar cheese

shredded
Spam and Egg Low-Carb Breakfast
1, 2, 3 ingredients – that's all you need for this yummy Spam and Egg Low-Carb Breakfast. Let's face it, with bread out of the picture it can be tricky to find a tasty way to serve eggs for breakfast. And having a substantial and filling meal to start my day is important to me.
As I'm a fan of luncheon meat, inspiration struck and I tried this spam and eggs combination. Stirred into creamy scrambled eggs and melted cheese, this is a delicious spam breakfast recipe and takes just 15 minutes to serve up! It's 100% low-carb, so great for a Keto diet follower like me!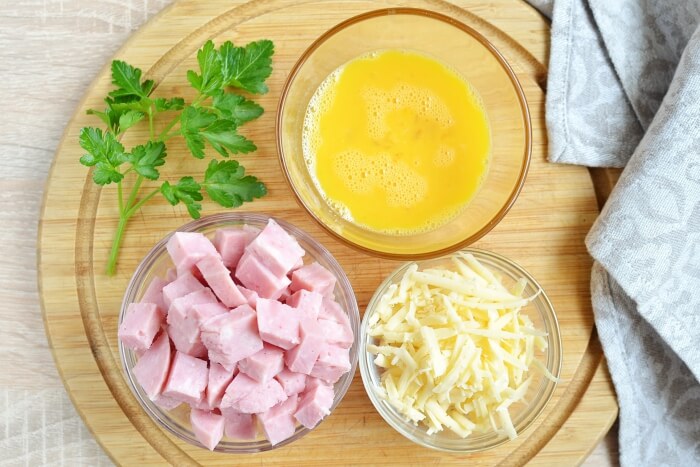 So, how to cook Spam and Egg Low-Carb Breakfast?
Steps to make Spam and Egg Low-Carb Breakfast
Heat a pan

1

Cook the eggs and Spam

3

Add the cheese

1

Serving Spam and Egg Low-Carb Breakfast