Cinnamon Sour Milk Cake
This Cinnamon-Spiced Sour Milk Cake is my go-to way to use up sour milk and create something heavenly in the process! If like me you're always looking for recipes using sour milk, I can guarantee you will be satisfied with this solution.
It's essentially a coffee cake, spiced with fragrant cinnamon and cloves, peppered with crunchy walnuts and flavored with that slight tang of the sour milk. This recipe uses vegetable oil instead of butter, so you get that wonderfully light crumb and soft texture. Not only is this a great healthy sour milk recipe, it's a great cake recipe full-stop!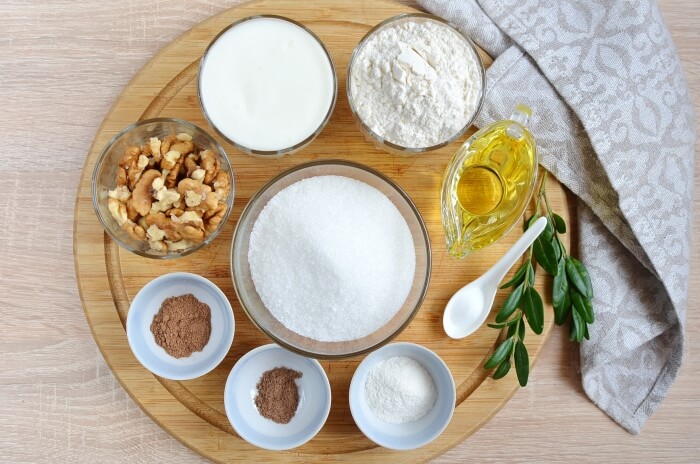 So, how to cook Cinnamon-Spiced Sour Milk Cake?
Steps to make Cinnamon Sour Milk Cake
Heat the oven and prepare a baking tin

2

Combine the dry ingredients

2

Add the wet ingredients

3

Add the walnuts

3

Bake the cake

45

Serving Cinnamon-Spiced Sour Milk Cake