1 cup

Egg whites

at room temperature

or 2 tbsp

Psyllium husk powder

2 tbsp

Apple cider vinegar

5 drops

Stevia or any liquid sweetener

6 tbsp

Ghee

or melted butter

for greasing

Nut butter

or avocado oil
Easy Keto Bread
Step it up a gear and start making your own Keto Bread! If you've been following Keto for a while I highly recommend you try this recipe. A month or so into my Keto diet I got a bit stuck in a rut and was really missing bread. So I started searching for an alternative and found that I could easily make my own!
This version is really packed with fiber and nutrients, has a great texture and most importantly – it actually tastes like bread! It rises beautifully and has a nice crisp crust, a tasty AND healthy alternative to standard bread.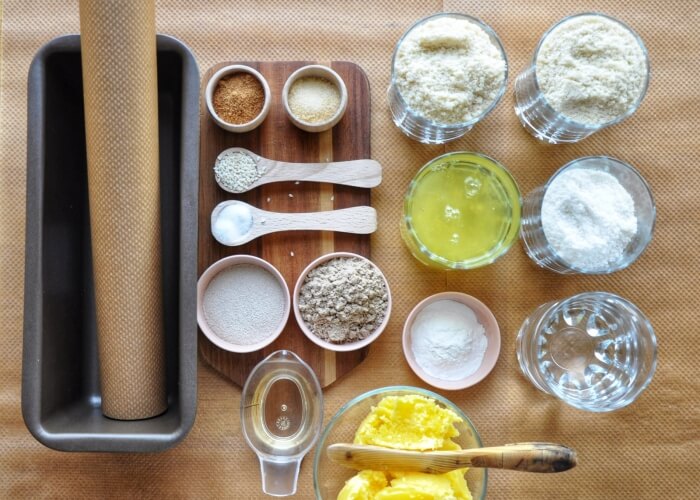 So, how to cook Keto Bread at home?
Steps to make Easy Keto Bread
Prepare oven and tin

Combine the flours

2

Prepare the yeast

2

Prepare the gelatin

2

Combine the wet ingredients

2

Make the dough

2

Rest the dough

3

Bake the bread

65

Serving Keto Bread

30