½ cup

Butter

melted and cooled, plus more for greasing

1 cup

Strawberries

washed and patted dry

½ cup

Milk

room temperature

For serving:
Strawberry Spoon Cake
This Strawberry Spoon Cake recipe is as easy as pie and makes for a delightful dessert that tastes like summertime on a plate. Moist and tender and topped with juicy strawberries, I won't judge you if you want to eat this cake with a spoon. Serve it with a dollop of vanilla ice cream and enjoy. Yum!
To make this recipe, start with the fruit. Hull and halve the strawberries and place them in a small bowl. Add half the sugar and mash the strawberries gently with a fork to release some of the juices. Next, add the remaining ingredients to a bowl and whisk until smooth batter forms. Pour the batter into a greased pie dish and top with the strawberries. Bake for about 25 minutes and let cool for 5 minutes before serving. Pro tip: Add half a tablespoon of balsamic vinegar to the strawberry sugar mixture for that extra touch that will make this recipe special.
To make the Strawberry Spoon Cake, you will need the following ingredients: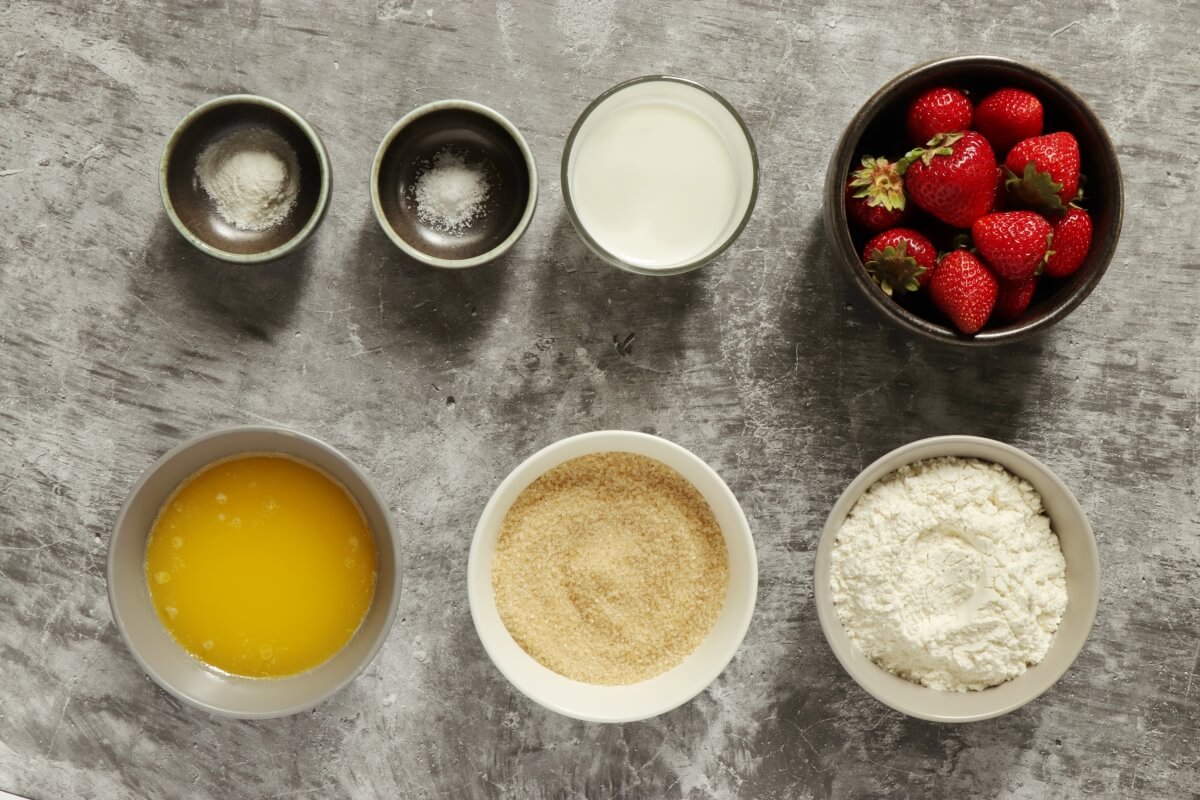 Steps to make Strawberry Spoon Cake
Heat oven and grease pie dish

Mash strawberries

2

Prepare batter

2

Pour into pie dish

1

Bake

25

Serve