1 ½ cups

All-purpose flour
Super Simple Brownies
While these Super Simple Brownies are indeed super simple to mix together, they still pack a chocolatey punch! For me, the perfect brownie has a texture almost like fudge – smooth, dense and chocolatey, with a thin crust on the top. I like mine with a little extra texture, so I throw in some crumbled walnuts that act as surprise crunches when you bite into each brownie square.
This recipe is so simple to follow and the preparation time is really quick. Brownies keep for a long time, but I always enjoy having a couple fresh from the oven, with some ice-cream or cream melting over the top!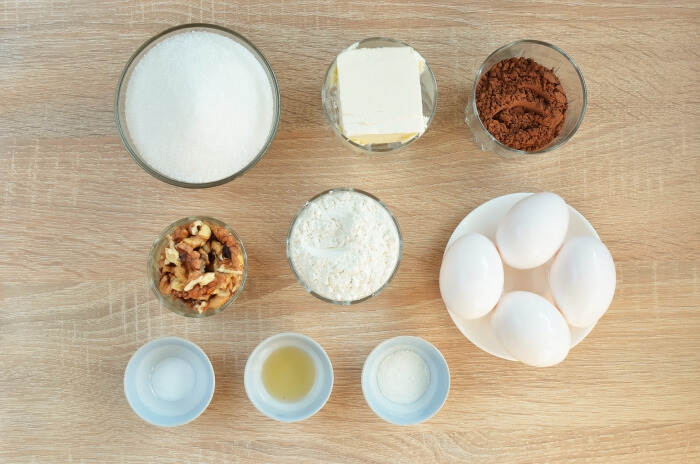 So, how to cook Super Simple Brownies?
Steps to make Super Simple Brownies
Preheat the oven

2

Melt the butter

2

Add the remaining ingredients

5

Bake the brownies

25

Slicing into squares

15

Serving Super Simple Brownies