4 inch-thick pork chops

Pork

boned
Keto Spiced Baked Pork Chops
This very simple Spiced Baked Pork Chops recipe is my favorite way to cook pork chops. With just a few spices, you can transform the plain old chop into a juicy, tasty delight.
When cooked right, the chops stay deliciously moist and really absorb the flavors of the paprika and onion powder that you rub on before baking. And they take just 20 minutes! Giving you just the right amount of time for you to cook some veggies or rice to go alongside it and make a delicious, high-protein meal.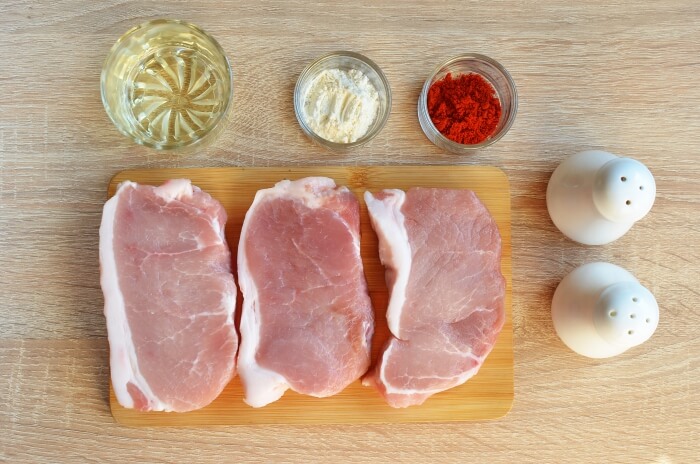 So, how to cook Spiced Baked Pork Chops?
Steps to make Keto Spiced Baked Pork Chops
Preheat the oven

1

Prepare the seasoning

1

Prepare the pork chops

3

Bake the pork chops

20

Serving Spiced Baked Pork Chops