1 ½ pounds fresh, ripe

Tomatoes

roughly chopped, for each pint jar

¼ tsp

Citric acid

or 1 tbsp bottled lemon juice for each pint jar

1 pint jar, lid, and ring for every 1 ½ pound of tomatoes
Tomato Purée
I promised you some more Homemade condiment recipes and this Tomato Purée is definitely a must-have! All you need are fresh, ripe tomatoes, some lemon juice and your storing jars. Use your tomato puree as a base to so many delicious pasta sauces, stews and soups.
The secret to making your home cooking extra yummy is to make everything from scratch. Including the tomato purée!
To make Tomato Purée, you will need the following ingredients: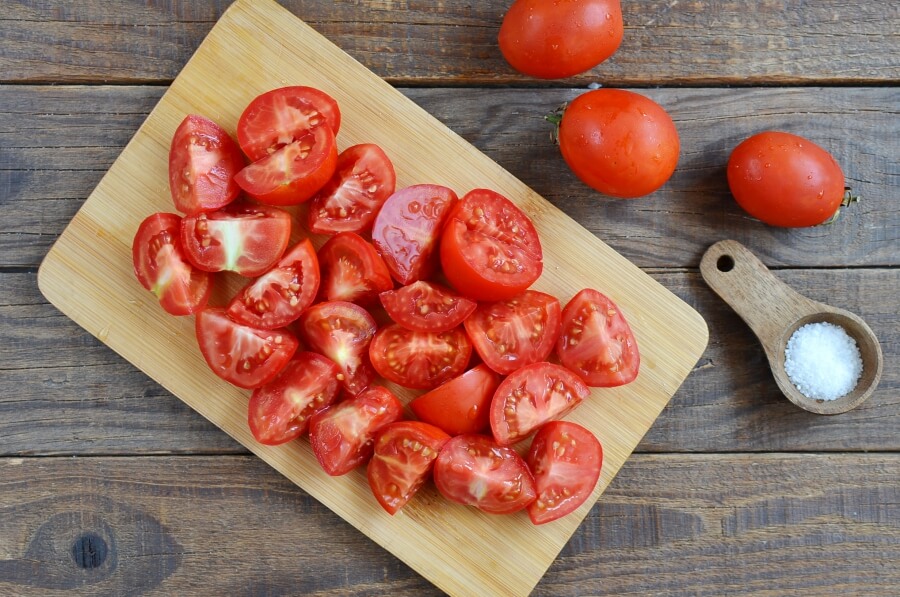 So, how to make Tomato Purée?
Steps to make Tomato Purée
Boil tomatoes

20

Cool and blend

20

Drain soup

10

Boil purée

Chill or freeze

Transfer to an airtight container and chill or freeze until ready to use.

Sterilize canning jars

10

Fill jars

5

Close jars

5

Cook jars

35

Store