2 lb

Tomatoes

washed, stemmed, dried and cut in half

1 tbsp

Lemon juice

or vinegar or ¼ tsp citric acid
Canning Roasted Tomatoes
Canning Roasted Tomatoes is one of my favorite things to do with my summer tomato harvest. It means I can enjoy my home-grown tomatoes for longer than the usual harvest season. This recipe is for one pint of roasted tomatoes but believe me when I say that I make at least 4 pints of this each year. 
I start by roasting the tomatoes which really intensifies their flavor. I use an ordinary boiling water bath canner but you could use a pressure canner if you have one. Make sure you use sterilized jars for this. An easy way to sterilize them is to place them in boiling water for 10 minutes along with the lids and bands. Allow them to sit in the water until you are ready to fill the jars with roasted tomatoes.
To make my canned Roasted Tomatoes, you will need the following ingredients: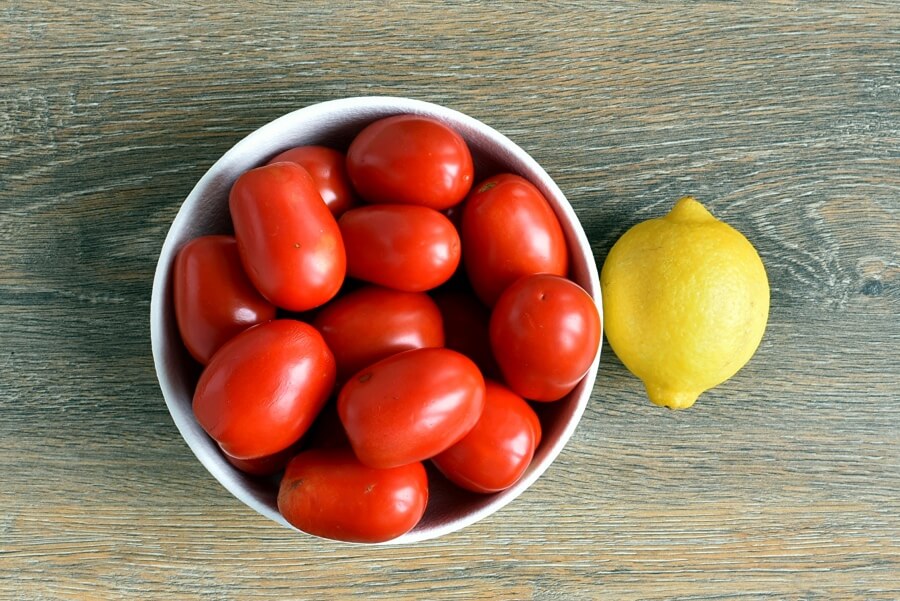 So, how do you can Roasted Tomatoes?
Steps to make Canning Roasted Tomatoes
Heat the oven

5

Preheat the oven to 400 °F.

Prepare the tomatoes

3

Roast the tomatoes

30

Remove the skins and seeds

3

Prepare the canner

5

Place tomatoes in the jars

2

Release air bubbles and close the jars

2

Process

1h 25m

Store