15 pounds Roma

Tomatoes

ripe, whole

6 quart-size jars

with rings and new sealable lids
Canned Whole Tomatoes
It's time to get your pantry fully homemade starting with this Canned Whole Tomatoes recipe. Cut out all the preservatives when you make your own fresh and juicy tomatoes.
You need just 2 ingredients and no gluten, no sugar, no dairy and pretty much nothing bad at all. Season with lemon juice to ensure your tomatoes stay fresh while stored, until you are ready to use them.
To make Canned Whole Tomatoes, you will need the following ingredients: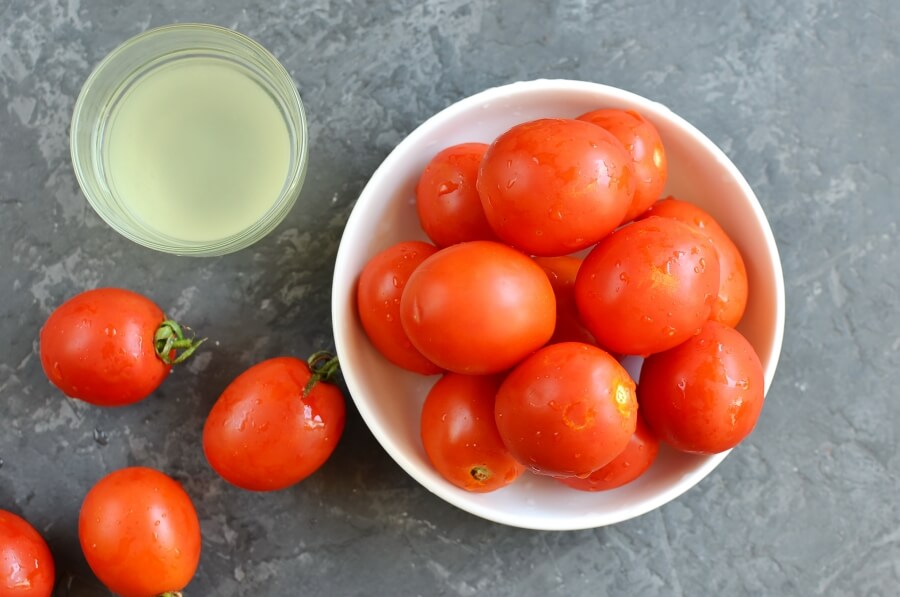 So, how to make Canned Whole Tomatoes?
Steps to make Canned Whole Tomatoes
Boil water

10

Slice through tomatoes

10

Prepare ice water

1

Cook tomatoes

3

Remove skins

10

Sterilize jars

10

Boil tea kettle

10

Put a tea kettle filled with water on, to boil.

Fill jars

10

Add boiling water

3

Close jars

3

Cook jars

45

Store