1¼ lb (570 g)

Tomatoes

small grape or cherry tomatoes, all the same size, cut in half, lengthwise

¼ tsp

Dried thyme

or dried basil, dried oregano (optional)

2 tsp

Olive oil

for brushing

Olive oil

for covering (optional)
Semi-Dried Tomatoes
Rustic, oven baked, Semi-Dried Tomatoes are the best salad topping or even served as a table side snack, that you'll soon find addictive! Simple to prepare and then just left to dry out in your kitchen oven.
I use small cherry tomatoes, keeping them the same size where possible, brushed with olive oil and seasoned with fine salt and an array of optional dried herbs including thyme, basil and oregano, bringing the Italian flavors home.
To make Semi-Dried Tomatoes, you will need the following ingredients: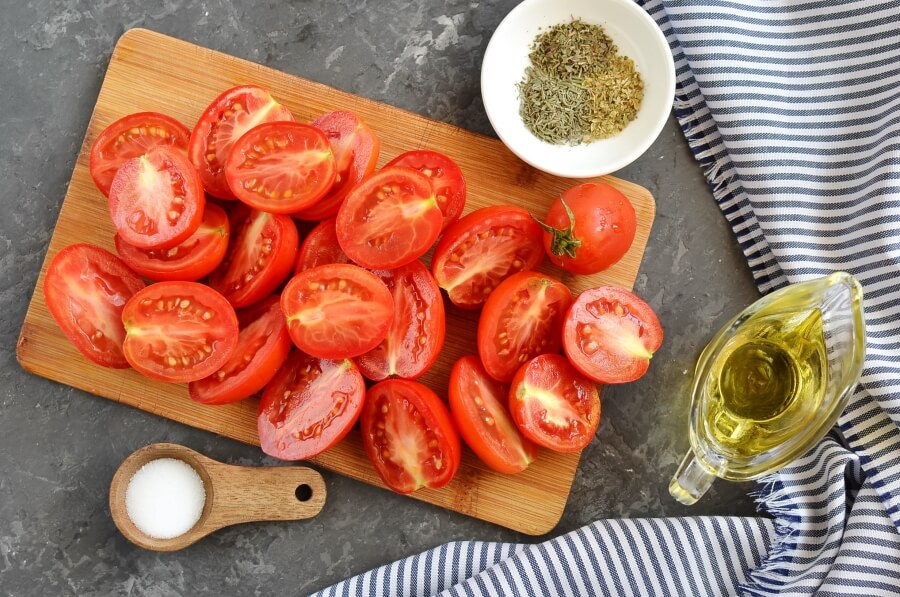 So, how to make Semi-Dried Tomatoes?
Steps to make Semi-Dried Tomatoes
Arrange tomatoes

5

Season

3

Preheat oven

10

Bake tomatoes

1h

Serve

30

Store