30

Cherry tomatoes

or grape

1

Thai chili

finely chopped
Pickled Cherry Tomatoes
These Pickled Cherry Tomatoes are authentically Thai flavored with Asian inspired, a bit of sweet and a bit of spicy. Using baby cherry or grape tomatoes, and stored in rice vinegar with fish sauce and finely chopped fresh chili, the tastes are mouthwatering.
Enjoy making your own and serve them on top of salads, sandwiches or any dish that will appreciate this delicious garnish topping.
To make Pickled Cherry Tomatoes, you will need the following ingredients: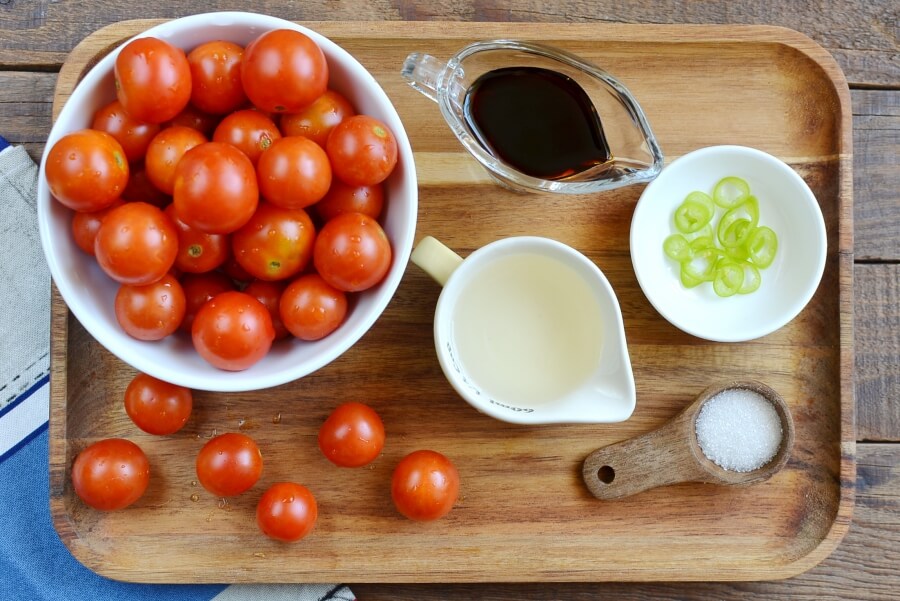 So, how to make Pickled Cherry Tomatoes?
Steps to make Pickled Cherry Tomatoes
Prepare pickling juice

3

Prick tomatoes

5

Combine in jar

2

Refrigerate

24h

Serve