3

Zucchini

medium, thinly sliced

1 can (14 ½-oz)

Stewed tomatoes

cut up

1 package (8.8-oz)

Long grain rice

ready-to-serve

1 cup

Cheddar cheese

shredded sharp
Zucchini & Sausage Stovetop Casserole
I love to make this Zucchini & Sausage Stovetop Casserole when we have an abundance of zucchini from our vegetable garden. My kids love this tasty casserole, and I love it, too, because it's so quick and easy to make! The whole thing is cooked on the stovetop.
To make this simple casserole, cook sausage over medium heat until no pink remains. Use a wooden spoon to break it into crumbles. Drain excess oil and remove sausage from the pan.
In the same pan, heat oil and cook zucchini and onion until tender. Stir in sausage, tomatoes, rice, mustard, garlic salt, and pepper. Bring the casserole to a boil. Reduce heat and simmer to allow flavors to blend. Remove the pan from the heat and sprinkle the mixture with cheese. Let stand, covered until the cheese is melted.
To make my Zucchini & Sausage Stovetop Casserole, you will need the following ingredients: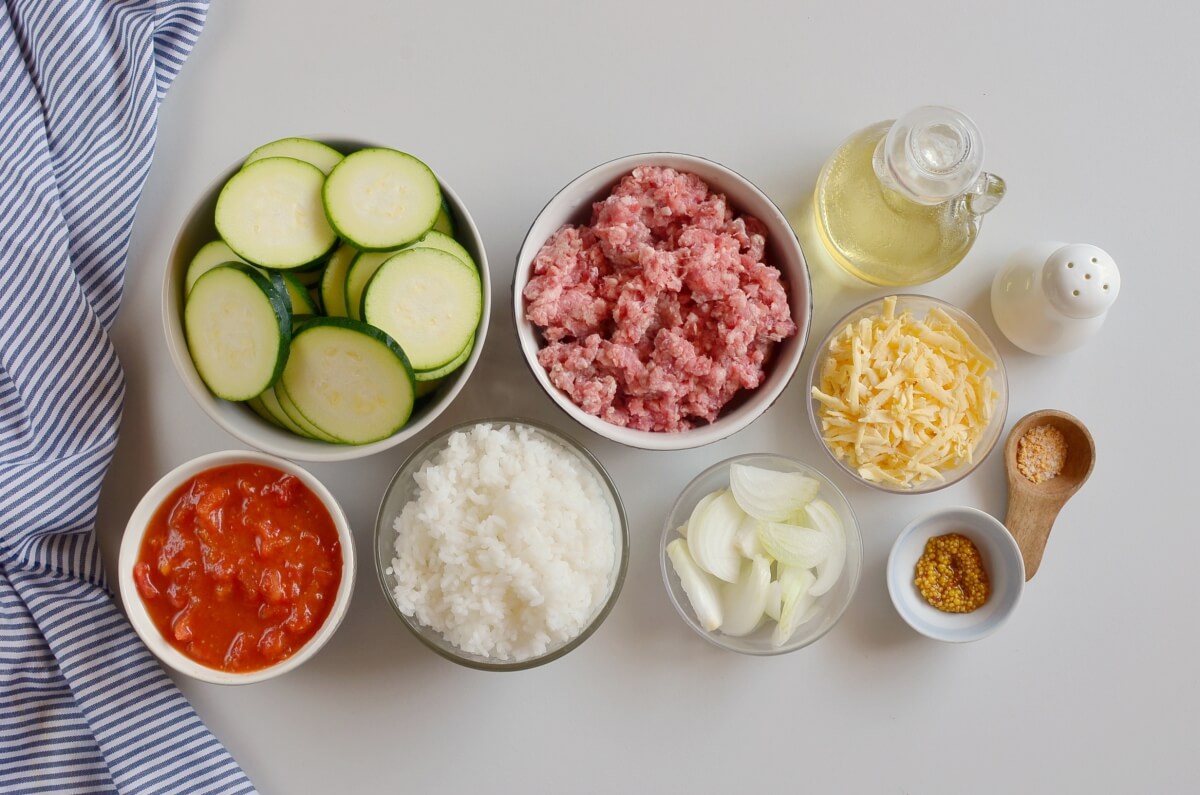 Steps to make Zucchini & Sausage Stovetop Casserole
Cook sausage

7

Cook zucchini and onion

7

Add remaining ingredients

1

Bring to a boil

3

Reduce heat and simmer

5

Remove from heat

Top with cheese

5

Serve