Healthy Liquid & Soft Diet Recipes
For People with Difficulty Chewing or Swallowing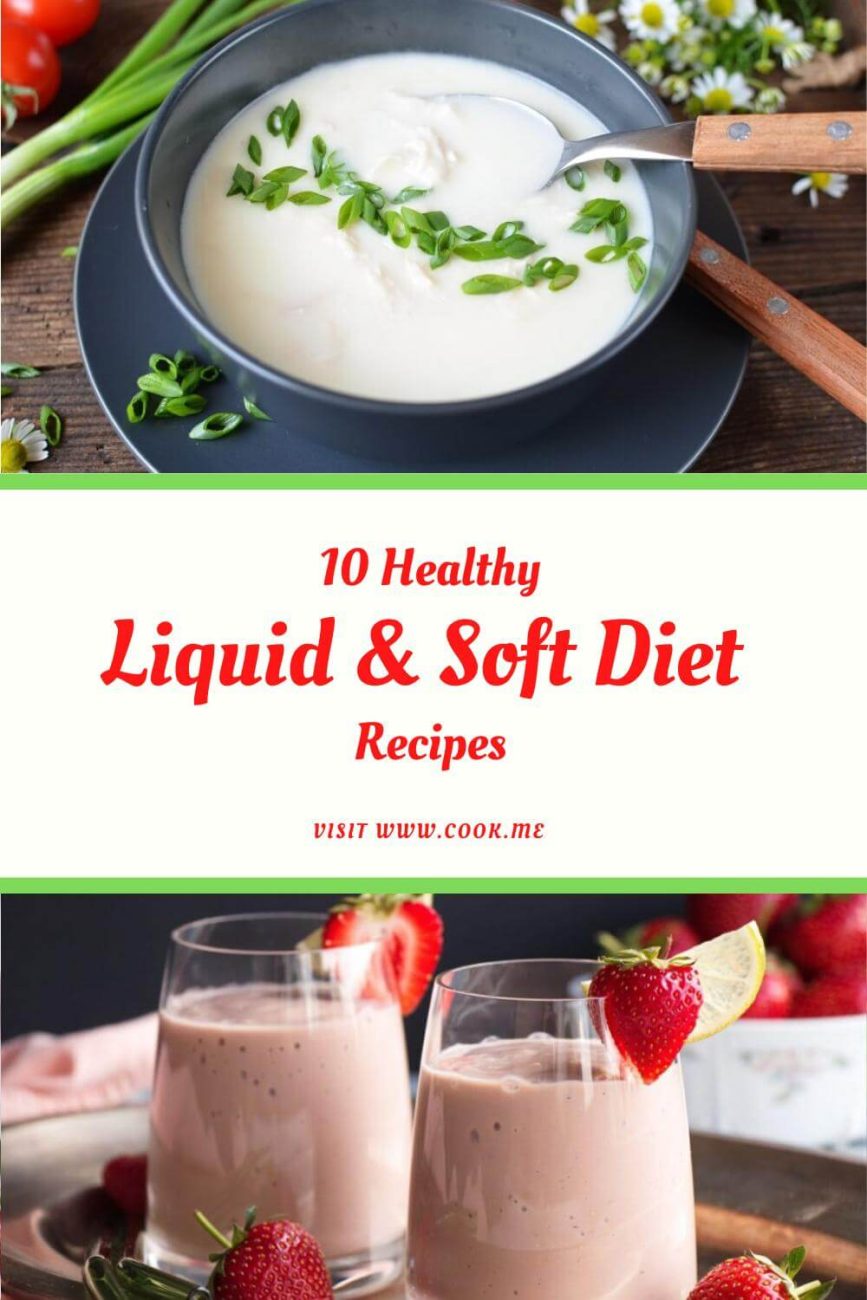 This rich and luscious soup is made with such simple ingredients, you won't believe how easy and tasty it is. Chicken Velvet Soup gets its name from its creamy velvety texture. My son plays Little League and he has practice every Saturday morning throughout the year. This soup has become…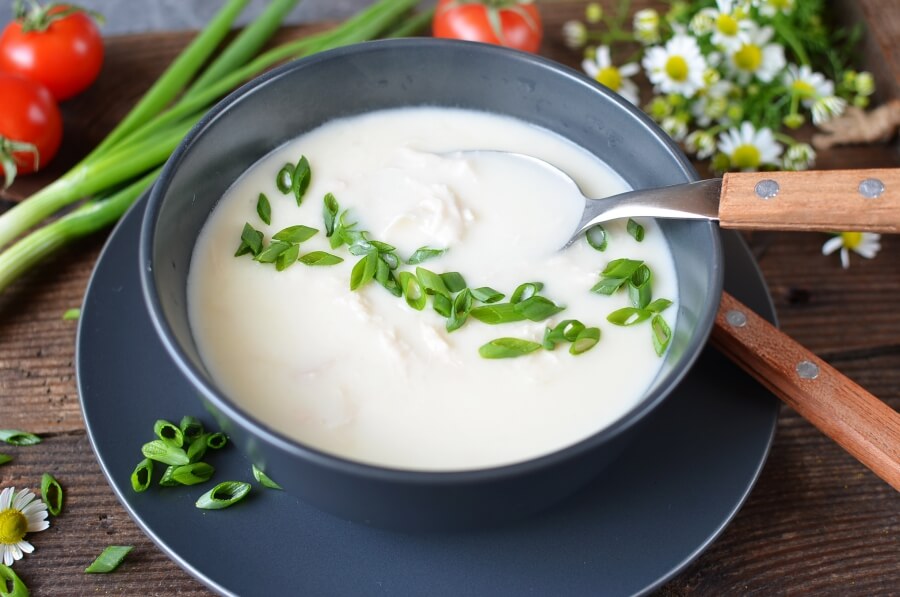 Ingredients for Chicken Velvet Soup:
6 tbsp Butter
1/3 cup All-purpose flour
3 cups Chicken broth
1/2 cup Milk
1/2 cup Light cream
1 cup Chicken
This Roasted Red Pepper & Tomato Soup with Ricotta is so delicious, it will blow your mind! Roasting the vegetables before preparing the soup ensures a depth of flavor that you can't get by just cooking the vegetables in broth. Ricotta cheese is a brilliant alternative to drizzling cream…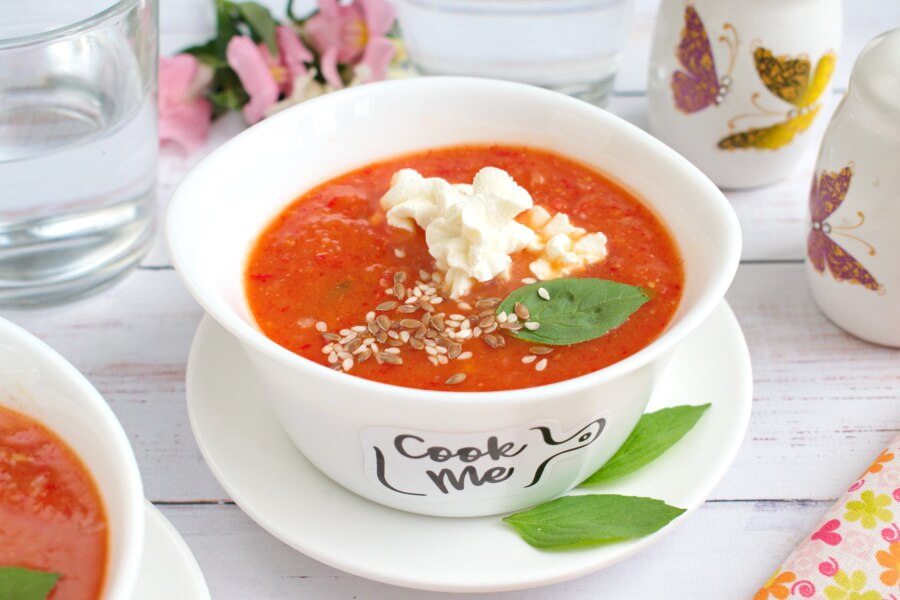 Ingredients for Roasted Red Pepper & Tomato Soup with Ricotta:
14 oz Tomatoes
1-2 Red onion
1-2 Romano peppers
2 tbsp Olive oil
1 tbsp Dried garlic
3 sprigs Thyme
1 tbsp Red wine vinegar
½ cup Water
4 tbsp Ricotta cheese
few leaves Basil
1 tbsp Mixed seeds
Ingredients for Roasted Cauliflower Soup:
1 large head Cauliflower
1 Red onion
2 cloves Garlic
4 cups Vegetable broth
2 tbsp Butter
3 tbsp Olive oil
1 tbsp Lemon juice
1/4 tsp Nutmeg
to taste Salt
2 tbs Parsley
Sour Cream and Chive Mashed Potatoes – the ultimate comfort food! This Thanksgiving side will impress your dinner guests no end. You'll be handing out the recipe for these creamy mashed potatoes at the end of the meal. I always use …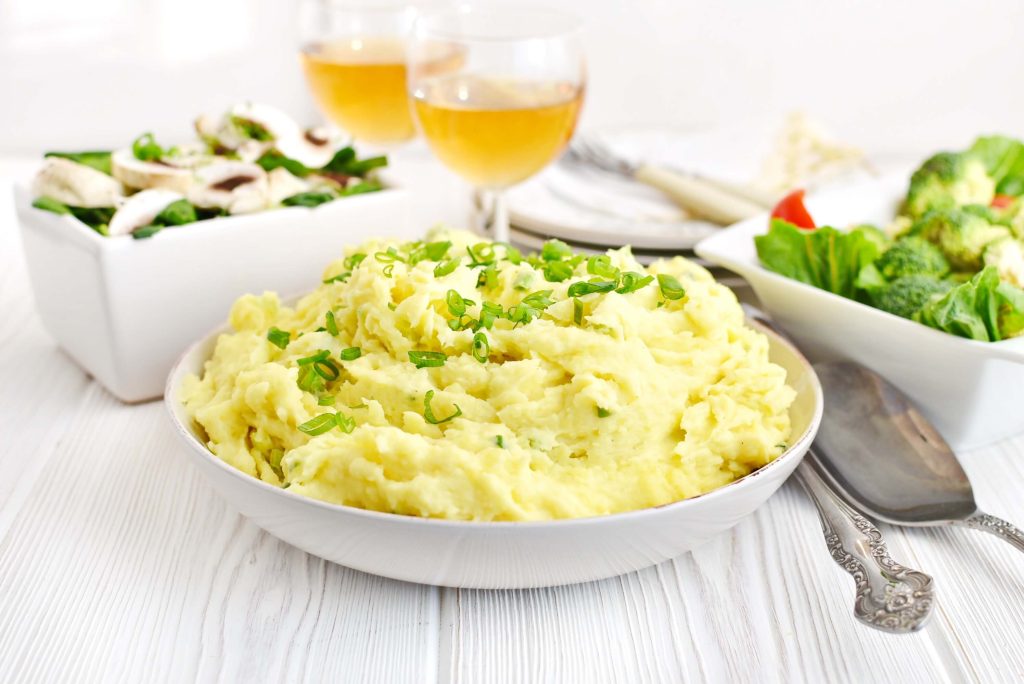 Ingredients for Sour Cream and Chive Mashed Potatoes:
2 lb Potatoes
8 tbsp Butter
1/2 cup Half-and-half cream
1/2 cup Sour cream
1/4 cup Chives
Kosher Salt
Black pepper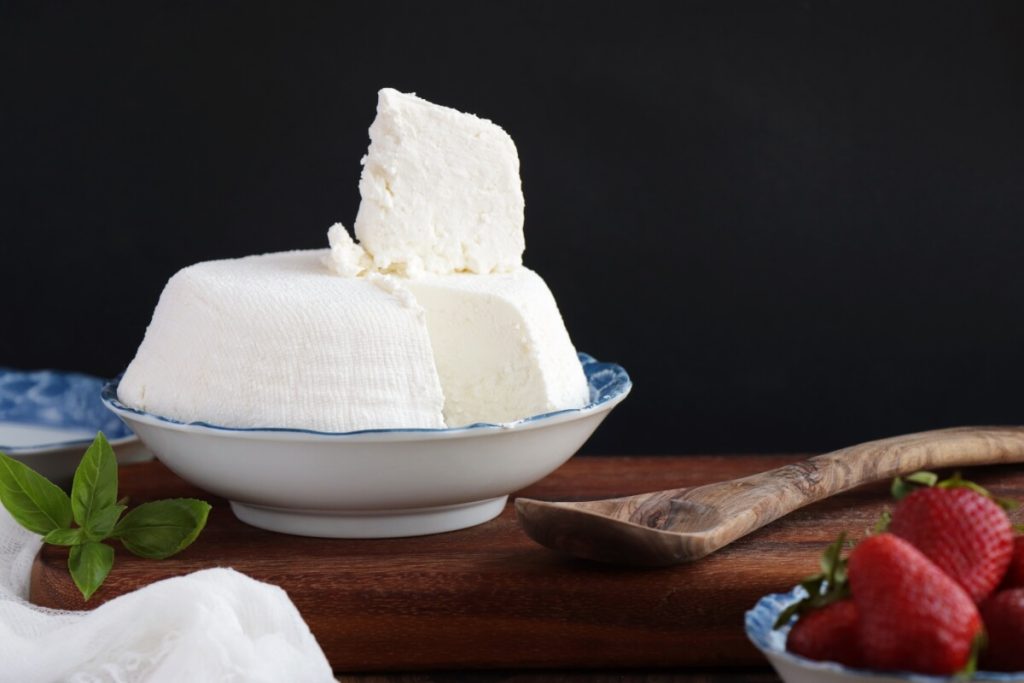 Ingredients for Farmers Cheese with Greek Yogurt:
1 gallon Whole milk
35 oz Greek yogurt
2 tbsp Sour cream
This Berry-and-Beet Green Smoothie is my default smoothie recipe when I'm on the go. It's super healthy and packed with nutritious fruit, veggies and berries. Don't let the name fool you – although this smoothie contains beet greens, it's got a deep purple color from the berries and red beet…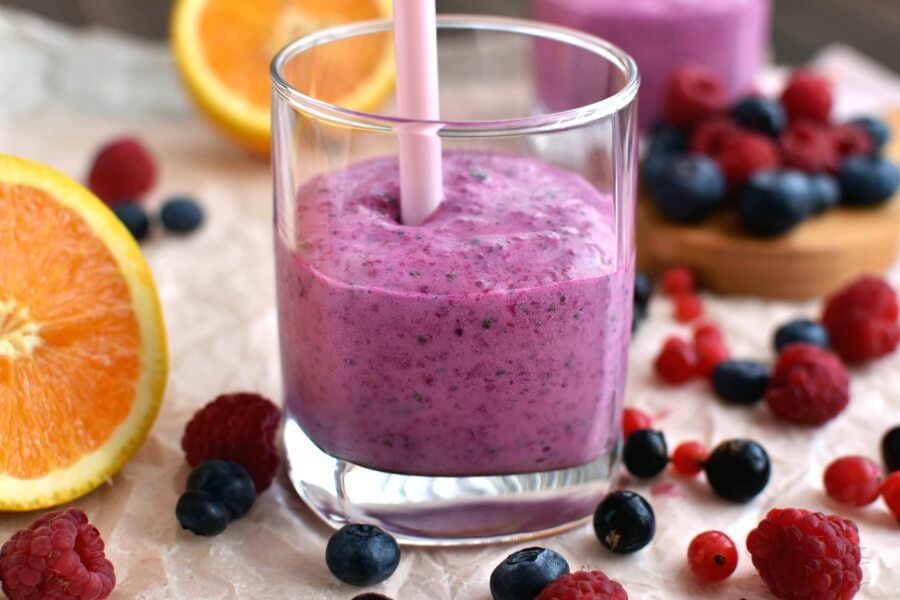 Ingredients for Berry-and-Beet Green Smoothie:
1 1/2 cups Almond milk
1/4 cup fresh Orange juice
2 cups Beets
1 1/2 cups Berries
1 medium raw Beets
1 medium Bananas
This Vegan Green Smoothie recipe is a delicious choice to make for yourself that will help ensure that you get your daily balanced portion of fruit and vitamins. A blended smoothie of fresh green spinach leaves with tropical fruits ….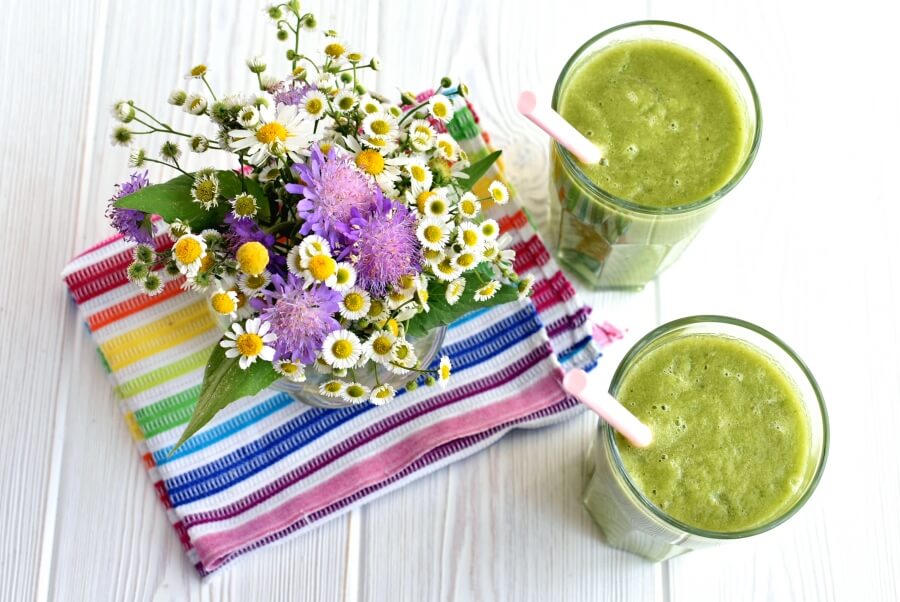 Ingredients for Perfect Vegan Green Smoothie:
2 cups Spinach
1 cup Mango
1 cup Pineapple
2 Bananas
2 cups Water
This Avocado & Strawberry Smoothie is one of my favorite smoothie recipes to make when I have a busy day and don't have time to prepare a traditional breakfast. This smoothie recipe is a healthy and delicious way to start the day….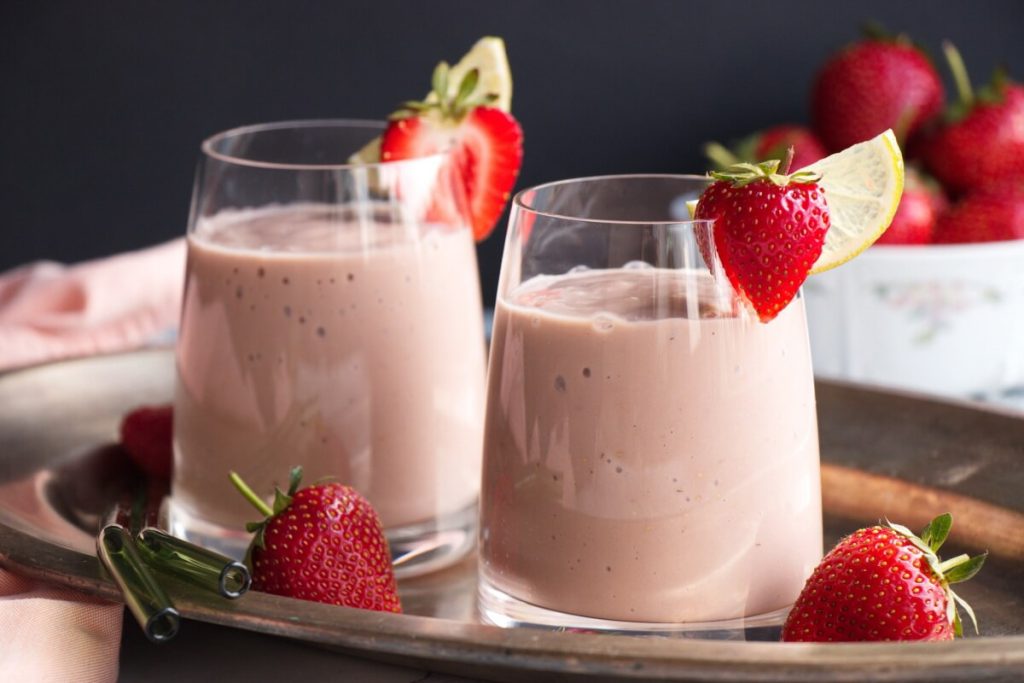 Ingredients for Avocado & Strawberry Smoothie:
½ Avocado
150 g Strawberries
4 tbsp Yogurt
200 ml Milk
Lime juice
Honey
Japanese Milk Pudding is a really popular dessert in Japan. This Japanese milk pudding recipe is very easy to make and requires very few ingredients. You can serve them as they are or top with fruit or berries or toasted nuts and syrup. …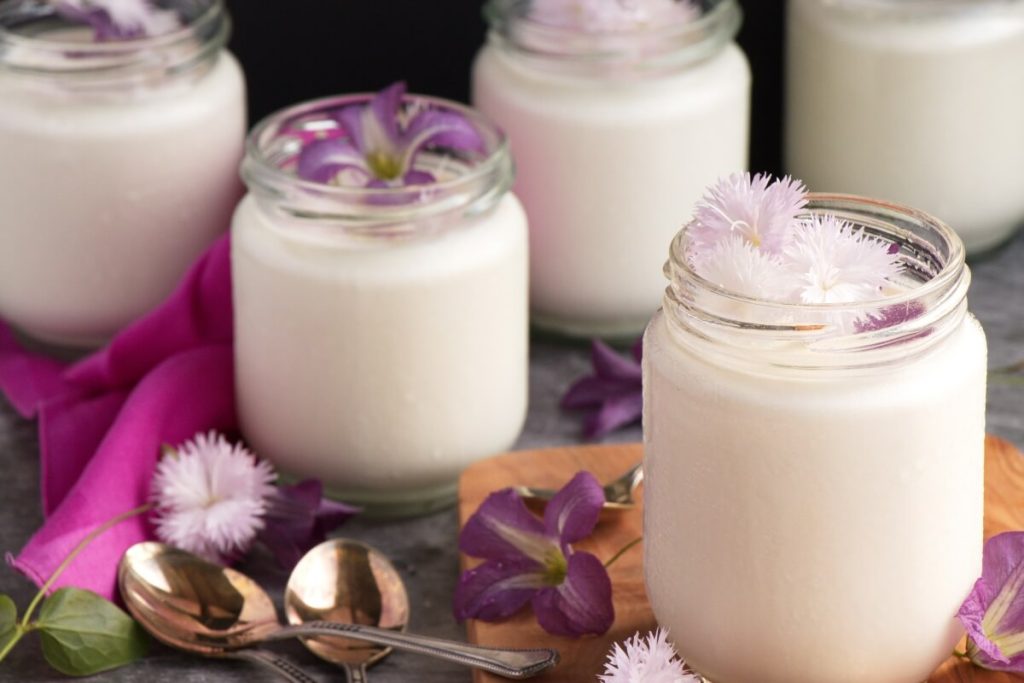 Ingredients for Japanese Milk Pudding:
500 ml Whole milk
50 ml Heavy cream
3 tbsp Granulated sugar
2½ tsp Gelatin
½ tsp Vanilla extract
You need just two ingredients to make this Peach Sherbet. What is peach sherbet?Sherbet is a frozen dessert made of fruit juice and sugar, and containing milk or gelatin. Unlike sorbet which is dairy free, sherbet has a creamier texture and taste….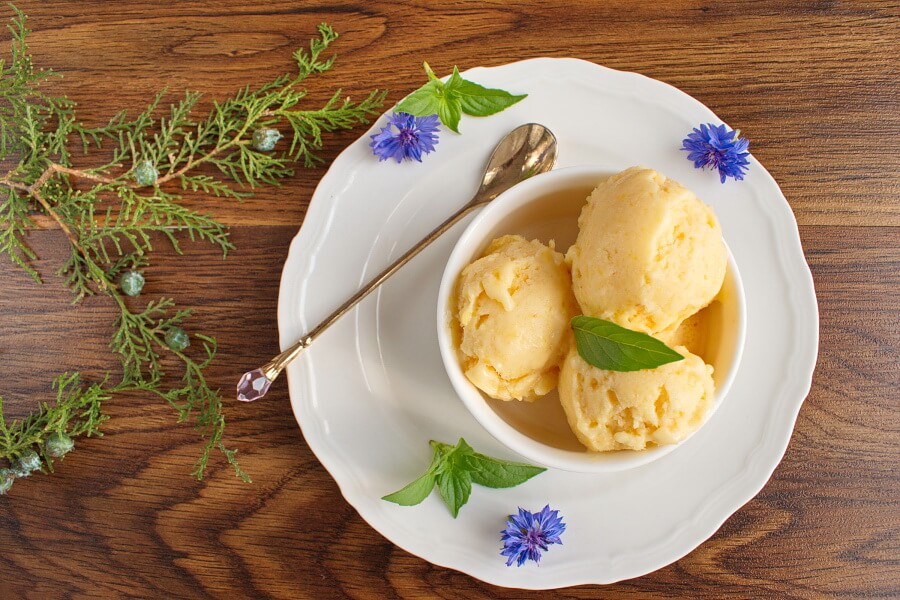 Ingredients for Peach Sherbet:
1 (14-ounce) can Condensed milk
6-7 ripe Peaches