1 large head

Cauliflower

cut into small florets
Roasted Cauliflower Soup
Why not curl up with a bowl of my warming, rich and creamy Roasted Cauliflower Soup! I was never a big fan of cauliflower soups, I always found them a bit bland.
But then inspiration struck – by roasting the cauliflower first you get a gorgeous caramel flavor which really gives the soup some depth. And once you add the garlic, fragrant nutmeg and butter, you have an utterly delicious combination loaded with flavor! This soup is already gluten-free and you can also make it vegan by switching out the butter for a nut butter.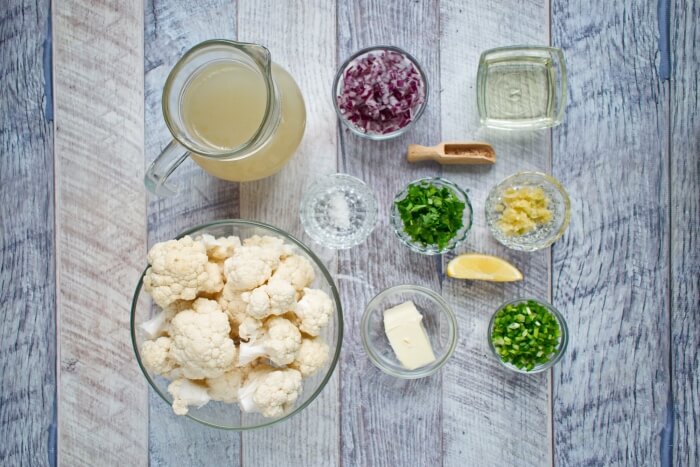 So, how to cook Roasted Cauliflower Soup?
Steps to make Roasted Cauliflower Soup
Preheat the oven

Preheat the oven to 425°F. Line a baking sheet with foil or parchment.

Bake the cauliflower

35

Cook the garlic and onion

5

Add the remaining ingredients

25

Blend the soup

5

Serving Roasted Cauliflower Soup