3/4 lb

Ground turkey

organic

freshly ground

Black pepper

to taste
5 Ingredient Keto Breakfast Skillet
I made this 5 Ingredient Breakfast Skillet for a recent "Brunch with Friends" that I hosted. Brunch with friends is a cool thing that my friends and I do each month – we take turns to cook breakfast/brunch for each other in our homes. There are 6 of us, so we each cook breakfast for a crowd twice a year. This was such an easy yet delicious breakfast to make. Everything is cooked in the same skillet so there is very little mess to clean up afterwards!
To make this, I fried up some ground turkey meat (you could use grass fed beef if you prefer). Then I add salsa and crack in enough eggs to feed the people you need. I'm giving the recipe here for 3 people (2 eggs per person), but you can adjust it depending on the size of your crowd.
To make 5 Ingredient Breakfast Skillet, you will need the following ingredients: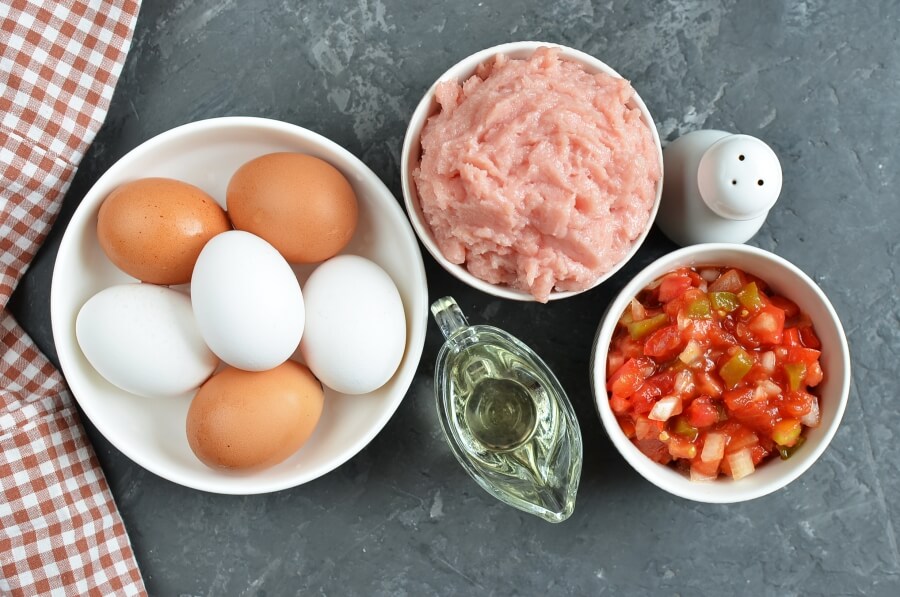 So, how to make 5 Ingredient Breakfast Skillet?
Steps to make 5 Ingredient Keto Breakfast Skillet
Heat a skillet

1

Cook the turkey

10

Add the salsa

3

Cook eggs

7

Serve

3