For the pastry

1 1/2 cup

All-purpose flour

½ tsp

Apple cider vinegar

For the filling

6

Apricots

each sliced into 8 pieces

For brushing:
Apricot and Lime Galette
I love making this Apricot and Lime Galette when guests come over in summer. It requires a bit of advance planning because it needs a lot of chilling time. I find it really helps to manage the dough in the summer if you chill it between each step.
Start by making the pastry base and place it in the refrigerator to chill. While it chills, make the filling by mixing lime zest with granulated sugar and adding apricots, flour, nutmeg and salt. When the pastry is chilled, place the fruit in the center and fold in the edges to create a crust. Bake in the oven and serve with creamy vanilla ice cream. Yum!
To make Apricot and Lime Galette, you will need the following ingredients: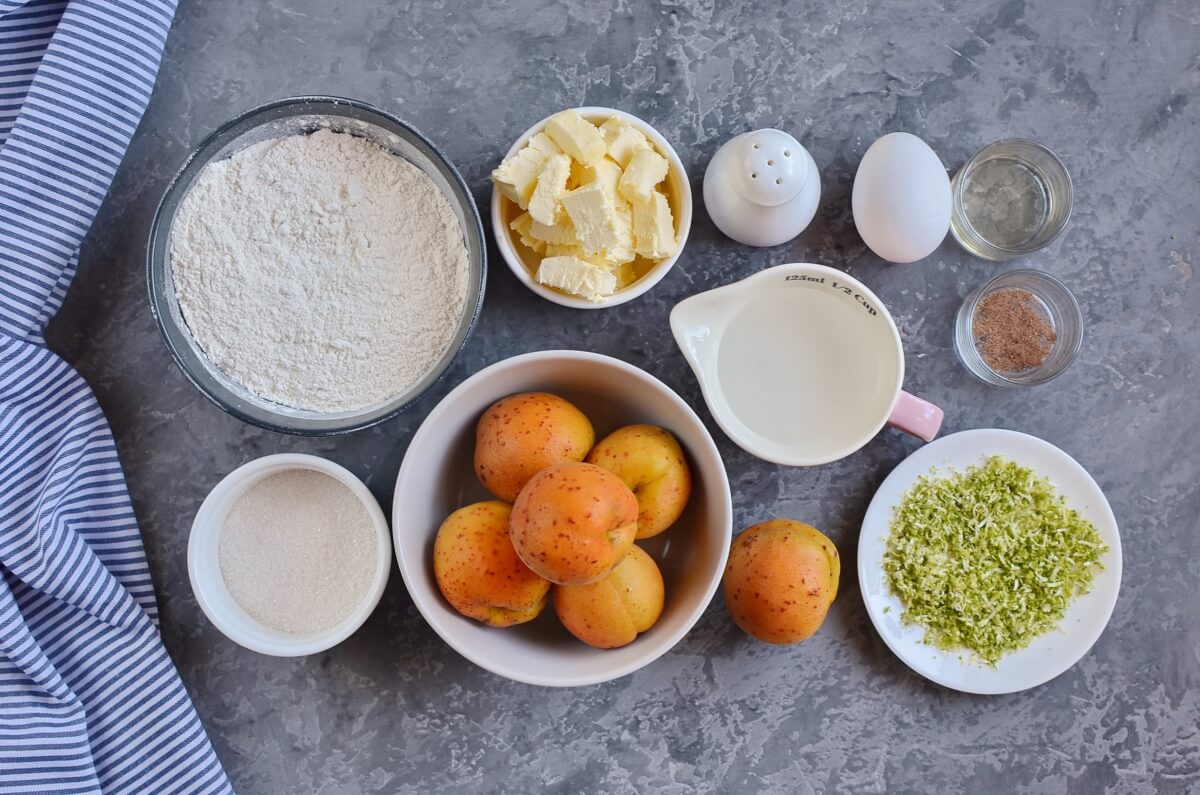 Steps to make Apricot and Lime Galette
Make pastry

3

Combine 1 1/2 cup flour with 1/2 teaspoon of salt and 1 tablespoon of sugar in a large bowl. Add butter cubes and combine using a pastry blender or food processor until the mix resembles breadcrumbs. Stir in ½ teaspoons of apple cider vinegar and add iced water 1 tablespoon at a time until the dough comes together.

Chill pastry

60

Roll pastry

15

Mix lime zest and sugar

2

Place filling in dough

15

Arrange apricots on the chilled dough in the following pattern: 3 pieces next to each other vertically, 3 more pieces horizontally. Make sure you leave approximately 2 inches between the fruit and the edge of the dough. Repeat until you have used all of the apricots. Chill in the refrigerator for 15 more minutes.

Create edges

15

Heat the oven

Preheat the oven to 350 °F.

Bake

30

Leave to cool

10

Serve