2 cups

Cottage cheese

or ricotta or other cream cheese

1/3 cup

Parmesan cheese

grated

handful

Basil

chopped leaves
Baked Spaghetti Casserole
What a knockout weeknight dinner this Baked Spaghetti Casserole is! There are some dishes which are just perfect as they are – like spaghetti bolognese right? But what happens if you take those dishes, add lots of extra cheese and bake them so they get a gorgeous crispy topping and deliciously cooked texture? Well if you make this recipe, you'll find out!
I guess this is a cross between a spag bol and lasagne – tender pasta, browned beef cooked down with tomatoes and onions, creamy sauce and melting cheese over the top. For a more authentic Italian twist, you can swap out the cottage cheese for ricotta. It's an amazing recipe and makes enough to satisfy a big and happy crowd!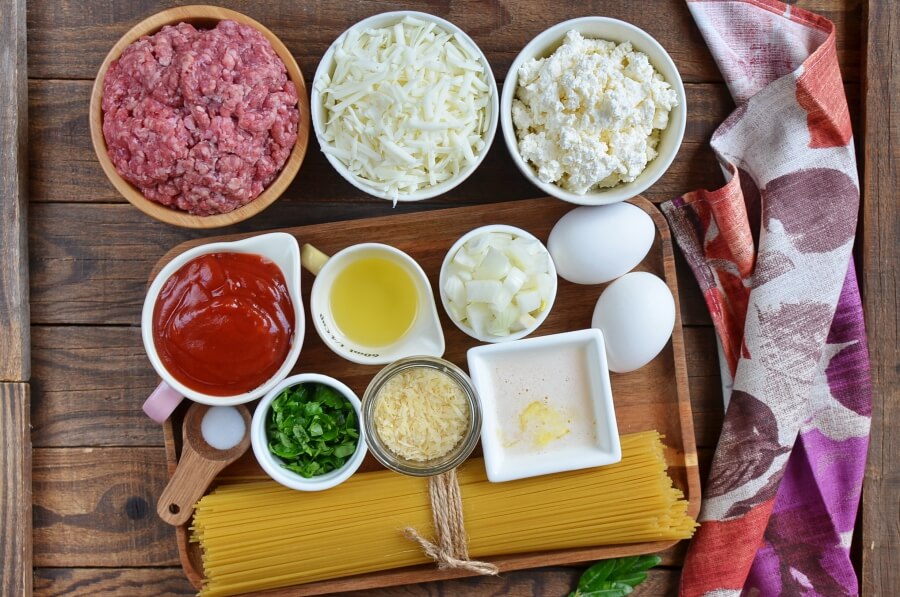 So, how to make Baked Spaghetti Casserole?
Steps to make Baked Spaghetti Casserole
Heat the oven and prepare a baking dish

2

Cook the spaghetti

20

Brown the beef

15

Add the sauce

2

Make the cheese sauce

3

Add the spaghetti

2

Assemble the casserole

10

Bake the casserole

65

Serving Baked Spaghetti Casserole

1