4.5 oz

Mushrooms

canned sliced, drained
Kid's Favorite Pizza Casserole
This Kid's Favorite Pizza Casserole is the perfect choice if you're looking for kid-friendly casseroles. I guess you could say it's a pizza – mac'n'cheese – bolognese hybrid! All of the best bits of these three classics together in one dish. Start by cooking the elbow macaroni, then brown off the beef and add the pizza and tomato sauces to it.
The casserole is assembled in four layers, alternating between the meat and macaroni mixture and mozzarella, so the cheese melts and oozes between the layers. It's the perfect weeknight dish, filling, satisfying and delicious and is always super popular with my kids!
To make Kid's Favorite Pizza Casserole, you will need the following ingredients: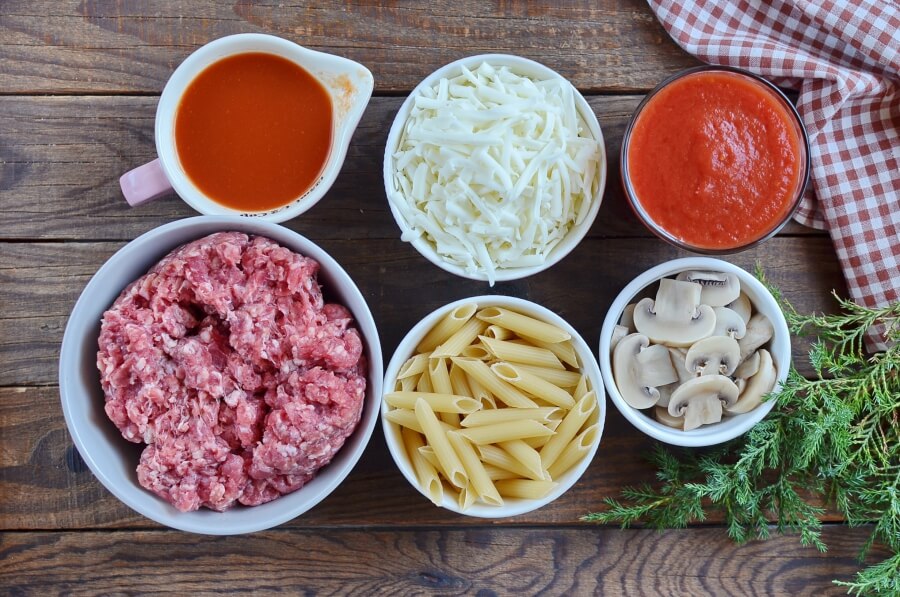 So, how to make Kid's Favorite Pizza Casserole?
Steps to make Kid's Favorite Pizza Casserole
Heat the oven

2

Cook the pasta

15

Brown the beef

15

Combine the ingredients

5

Assemble the casserole

5

Bake the casserole

35

Serve

5