Easy Keto Porketta Roast
Simple and quick to prepare, my Porketta Roast is a delicious way to cook a joint of pork. Being from the UK, choosing the right piece of meat for the traditional Sunday roast is very important! I normally rotate between chicken, beef and pork, but I have to admit that a good roast porchetta (porketta in the States) is my favorite. To me, it's the most flavorsome of all the meats and it's so versatile to cook with.
I usually buy a shoulder joint, known as porketta, and ask the butcher to take the bone out and prepare it, so all I need to do when I get home is add some porketta seasoning and pop it straight into the oven. In this recipe I use dill, fennel and oregano to add some strong anise and Italian flavoring, along with garlic and onion for extra tastiness!
To make Porketta Roast, you will need the following ingredients: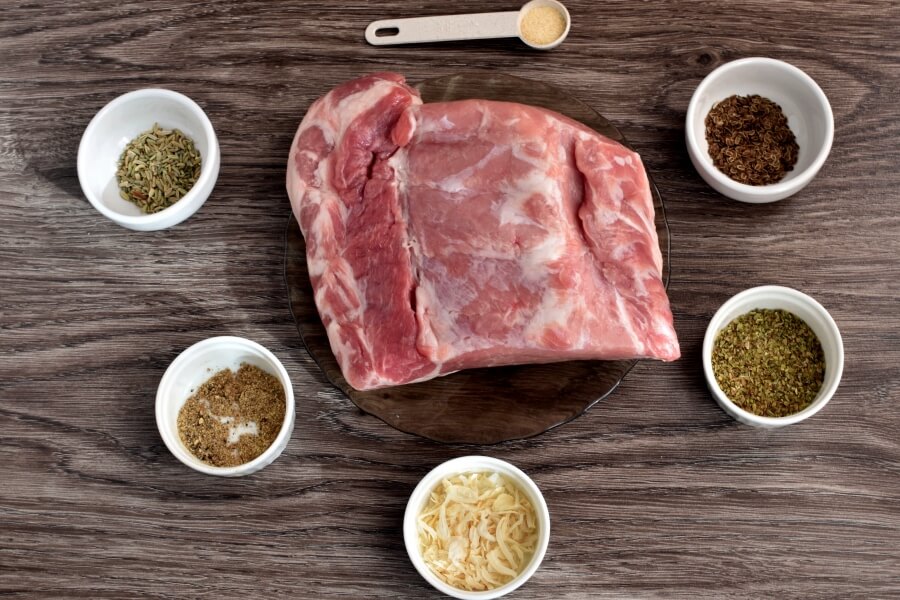 So, how to make Porketta Roast?
Steps to make Easy Keto Porketta Roast
Heat the oven

2

Preheat the oven to 325°F.

Mix the seasoning

1

Season the joint

2

Bake the joint

70