For the chicken:

1 pound

Chicken Breast

boneless, skinless or chicken thighs

For the BBQ chicken salad:

3 heads of hearts of

Romaine lettuce

chopped

1

Cucumber

seedless, diced

1 pint

Cherry tomatoes

sliced

For the BBQ ranch dressing:
BBQ Chicken Salad
This BBQ Chicken Salad is a fantastic summer salad recipe. It tastes fantastic and contains a mix of delicious ingredients like lettuce, cucumber, tomatoes and corn. Tortilla strips bring a crunchy texture. The whole salad is slathered with a creamy ranch dressing.
Start by grilling chicken. Just before the end of the cooking time, brush with barbecue sauce. Rest the chicken before slicing. Make BBQ ranch dressing by mixing ranch dressing with barbecue sauce. Assemble the salad by tossing lettuce with tomatoes, corn, onions, cheese, and cucumbers. Place sliced chicken and tortilla strips on top. Drizzle with BBQ ranch dressing and serve.
To make my version of BBQ Chicken Salad, you will need the following ingredients: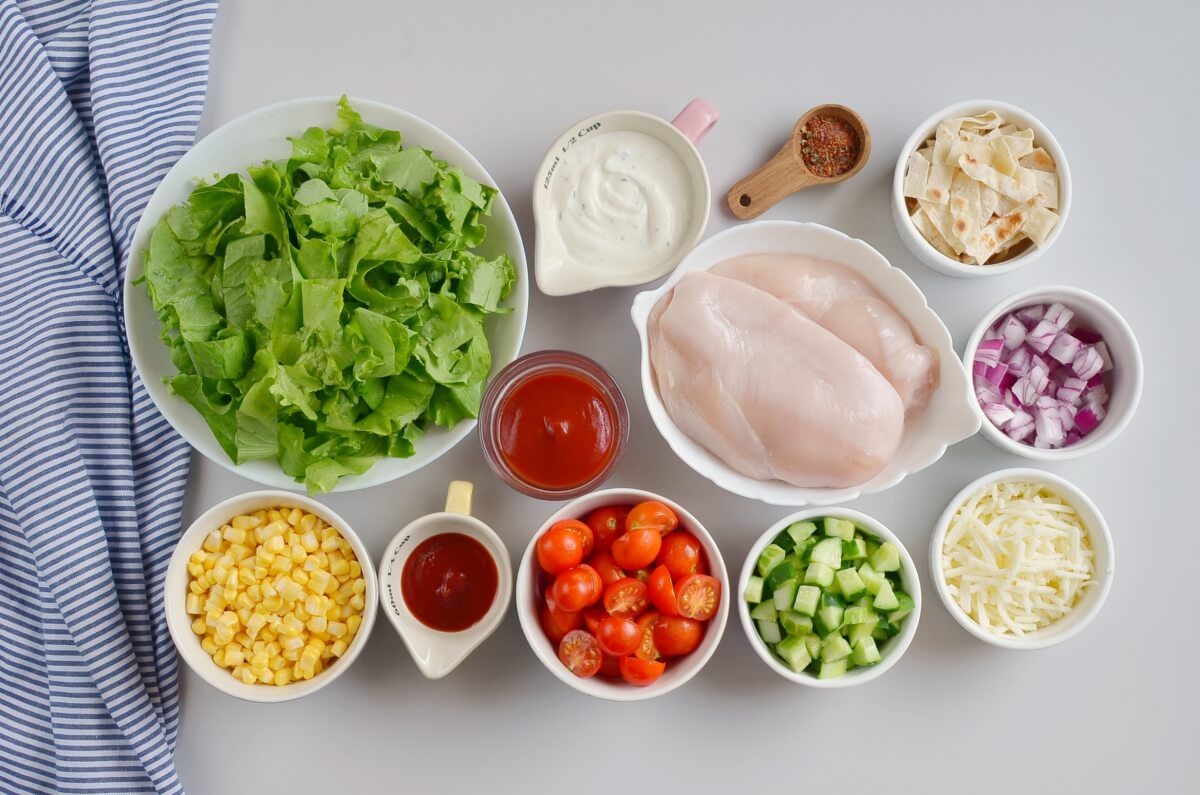 Steps to make BBQ Chicken Salad
Heat grill

5

Preheat the grill to medium-high heat.

Season chicken

1

Grill chicken

9

Brush with BBQ sauce

6

Slice chicken

2

Make dressing

2

Assemble salad

3

Serve