1 cup

White rice

uncooked, long-grain

6 ounces

Dried mixed fruit

diced

1 (3 pound)

Chicken

cut into pieces

4 tsp

Curry

powder, divided
Bombay Chicken and Rice
This Bombay Chicken and Rice recipe is inspired by a meal I ate on that trip. In the summer after I finished high school, I kickstarted my passion for travel with a trip to India. One of my favorite places I visited in India was Mumbai (formerly called Bombay). Mumbai is a densely populated city on India's west coast.
The food in that region often contains dried fruit like raisins or apricots which plump up during the cooking process. The result is a spicy, fruity and fragrant curry sauce. This dish couldn't be easier to make – you simply mix the rice with the fruit and onion, lay the chicken pieces on top and bake in the oven for about an hour. It's a one-pan dish too which means less cleaning at the end of the meal.
To make my Bombay Chicken and Rice, you will need the following ingredients: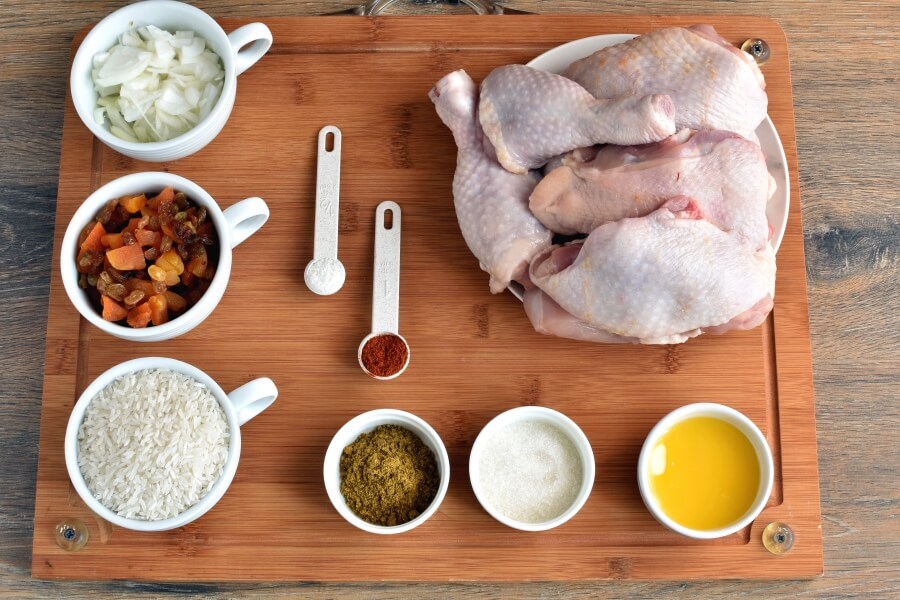 So, how do you make Bombay Chicken and Rice?
Steps to make Bombay Chicken and Rice
Heat the oven

Preheat the oven to 375 °F.

Make the rice base

3

Place the chicken on top

2

Make curry butter

5

Cook in the oven

1h

Serve