4

Chicken Breast

skinned and chopped into chunks

1 cup

Cilantro

roughly chopped

2 tbsp

Flaked almonds

toasted
Classic Chicken Biryani
Classic Chicken Biryani is an authentic Indian dish known for its chunks of succulent chicken amongst pillows of fluffy rice fragrant with all kinds of spices. In this recipe I use cardamom, bay leaf, cinnamon and turmeric to produce a heady aromatic mix of flavors, and curry paste to add heat to the dish. Raisins and crisp toasted almonds add texture and the chopped cilantro brings freshness and a burst of green against the warm yellow of the turmeric rice. Moreover this spicy dish is actually gluten-free!
Biryani is a one-pot dish, making it an easy way to produce a big and hearty meal with just a few simple steps!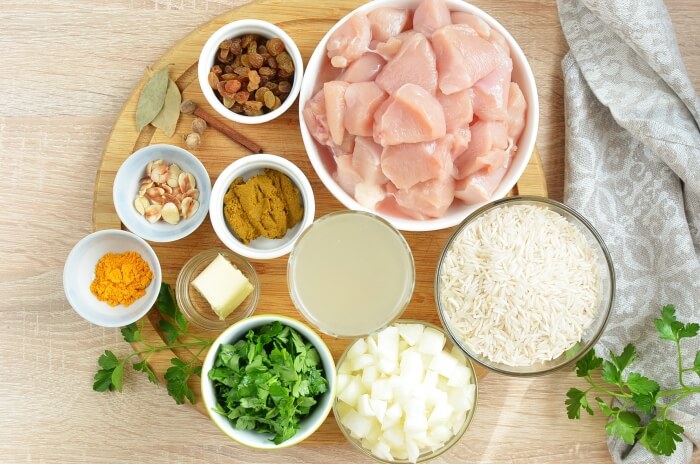 So, how to make Classic Chicken Biryani at home?
Steps to make Classic Chicken Biryani
Soak the rice

35

Cook the onion and aromatics

10

Cook the chicken

10

Cook the rice

7

Leave to rest

10

Add cilantro and almonds

2

Serving Classic Chicken Biryani