6 oz

Spaghetti

uncooked whole grain

2 tbsp

Parmesan cheese

grated

To garnish:
Chicken Pesto Meatballs
These Chicken Pesto Meatballs are really quick and easy to make. They taste absolutely delicious too thanks to the addition of basil pesto. Pesto is the ultimate Italian ingredient, bursting with the flavor of fragrant basil and rich with olive oil and Parmesan cheese. I adore it!
Start by cooking the spaghetti. Make the meatballs by combining bread crumbs, pesto, cheese, garlic powder and chicken in a large bowl. Shape the mixture into 1 inch balls ed-hrvatski.com. Cook the meatballs until browned all over. Add marinara sauce and water and boil until the meatballs are cooked. Serve with spaghetti and garnish with additional Parmesan and freshly torn basil.
To make the Chicken Pesto Meatballs, you will need the following ingredients: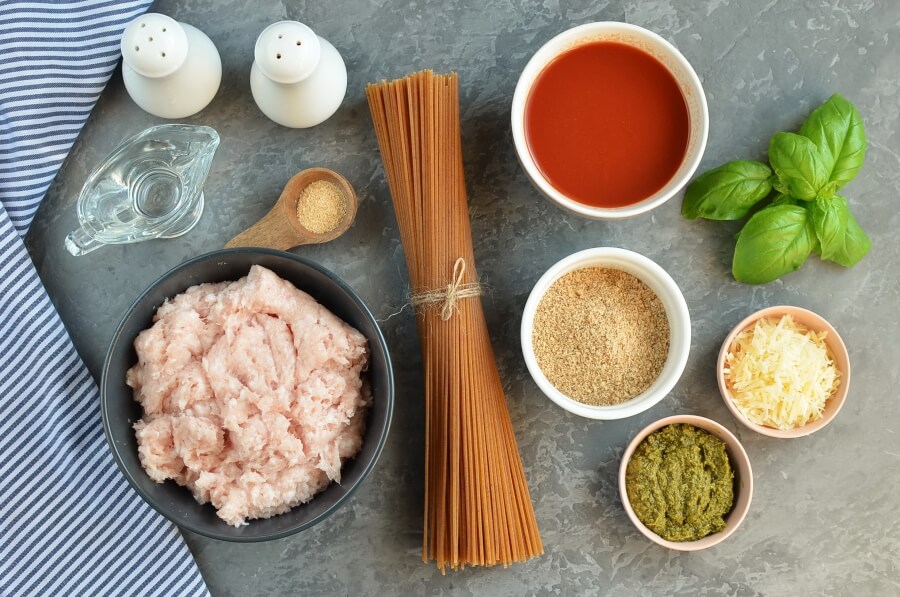 Steps to make Chicken Pesto Meatballs
Cook spaghetti

15

Make the meatball mixture

3

Shape the meatballs

10

Cook the meatballs

5

Add sauce

5

Serve