2 (6-7oz each)

Chicken Breast

1/2 cup

Panko breadcrumbs

For the sauce
Classic Chicken Cordon Bleu
Cook to impress with my Classic Chicken Cordon Bleu recipe! Cordon Bleu is to the French what the hamburger is to the US – as authentic as they come! Chicken Cordon Bleu is essentially a chicken breast stuffed with cheese and deep-fried until the meat is juicy and succulent and the cheese is melted and oozing.
I've added a few extra touches to mine to make it even tastier, including sliding some ham in alongside the cheese and spreading a punchy combination of mustard and mayonnaise over the chicken before coating it in crispy panko breadcrumbs. You can also use the classic egg and flour dredging method but believe me, you'll enjoy my version much more!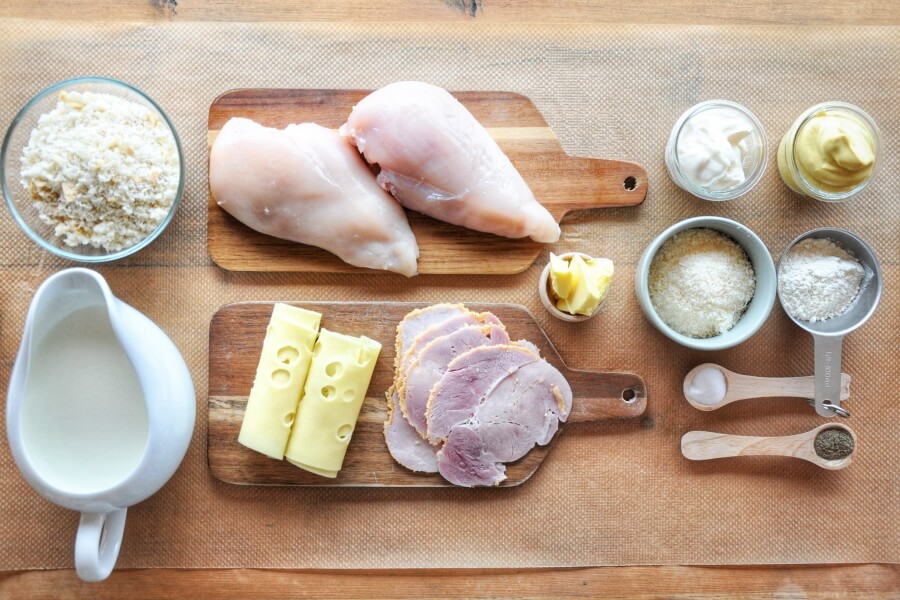 So, how to make Classic Chicken Cordon Bleu?
Steps to make Classic Chicken Cordon Bleu
Heat the oven

1

Preheat the oven to 390°F.

Toast the breadcrumbs

3

Prepare the chicken breasts

1

Stuff the chicken breasts

2

Mix the mayo and mustard

1

Coat the chicken breasts

1

Crumb the chicken breasts

2

Bake the chicken

30

Make the roux for the sauce

2

Add the milk, mustard, and cheese

3

Serving Classic Chicken Cordon Bleu