For honey mustard sauce:

For stuffed chicken:
Bacon Mushroom Stuffed Chicken
This Bacon Mushroom Stuffed Chicken is one of the best chicken breast recipes I ever made. Simple, scrumptious, and perfect for chicken breasts! These chicken breasts are stuffed with the most addictive cheesy, mushroom, and bacon filling. Then cooked in the skillet, smothered in a homemade honey mustard sauce, and topped with more bacon, mushrooms, and cheese. And finally, quickly baked in the oven to delicious perfection.
Looking for the perfect weeknight dinner? This mouthwatering stuffed chicken is easy to make and delicious to boot. Serve it up with these perfect green beans, buttery pumpkin mashed potatoes, roasted zucchini, or over rice with a side of steamed veggies for good measure. Eat and enjoy!
To make Bacon Mushroom Stuffed Chicken, you will need the following ingredients: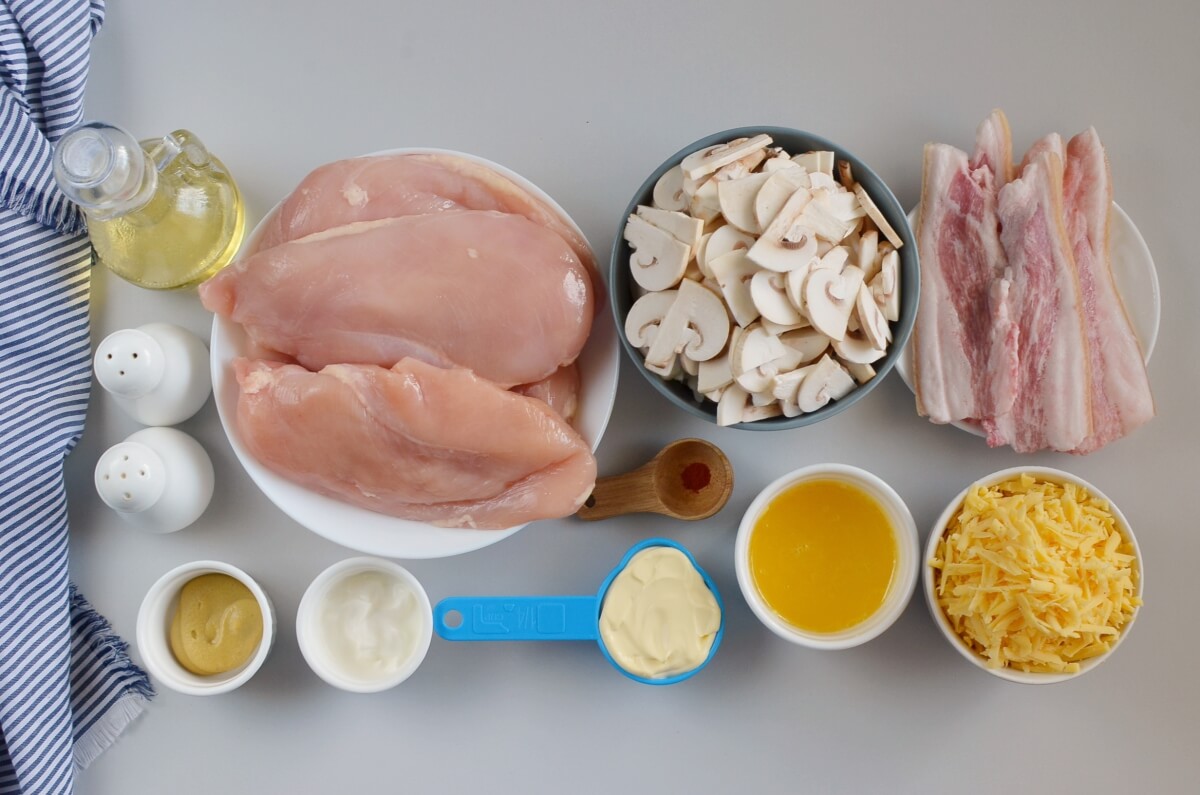 Steps to make Bacon Mushroom Stuffed Chicken
Prepare sauce

2

Cook bacon

7

Cook mushrooms

8

Prepare chicken

5

Stuff chicken breasts

5

Cook chicken

10

Preheat oven

1

Preheat the oven to 350 ºF.

Prepare chicken for baking

3

Bake

18

Serve