3

Chicken Breast

large, halves, skinned, boned and sliced into 1/2-inch discs

1/2

Lemon

cut into thin slices

2 tbsp

Drained capers patted dry

rinsed

1 cup

Chicken broth

reduced salt

1/2 tsp

Black pepper

or to taste
Classic Chicken Piccata
For a fresh and zingy chicken recipe, try my Classic Chicken Piccata. Piccata is an Italian dish, and a pretty famous one at that. If you see a dish with 'piccata' in the title, it will usually mean that the meat (or fish) has been sliced and gently sauteed, before being served in a sauce of lemon juice, butter and capers. It's rich and buttery, but the lemon and capers give the dish a sharp, sour note which helps to balance it, making it deliciously fresh.
In my version, I flour the chicken medallions before frying them, so they get properly browned, adding lots of extra flavor.
Chicken piccata is a great weeknight dish, served alongside mash or crushed new potatoes to soak up all that delicious buttery sauce!
To make Classic Chicken Piccata, you will need the following ingredients: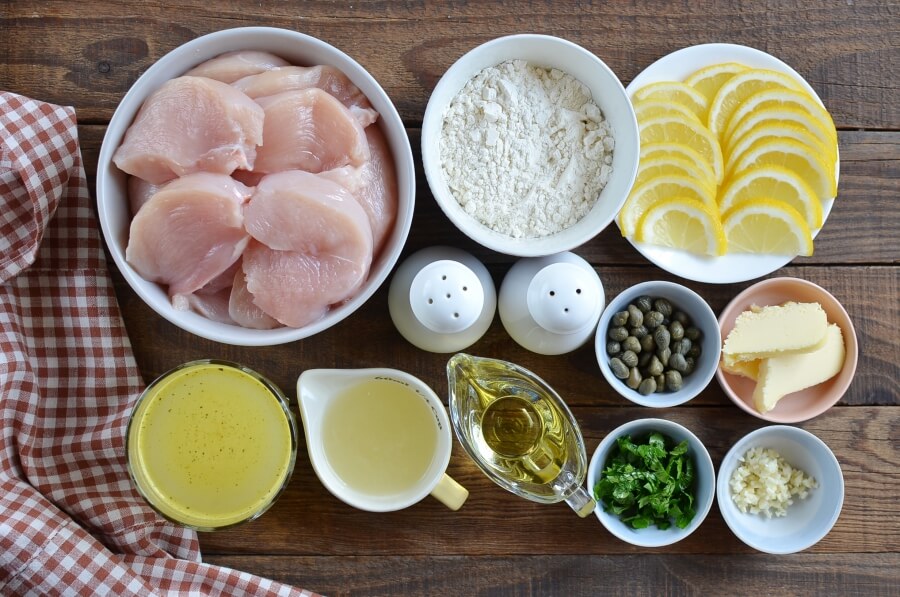 So, how to make Classic Chicken Piccata?
Steps to make Classic Chicken Piccata
Heat the oven and warm a serving dish

10

Prepare the chicken medallions

5

Cook the chicken

20

Keep the chicken warm

5

Cook the garlic

1

Pour in the chicken broth

2

Add the lemon slices

9

Add the lemon juice and capers

5

Stir in the butter

1

Add the parsley

1

Serve

3