6

Duck legs and thighs

joints

1 clove

Garlic

unpeeled, sliced

1 whole bulb

Garlic

halved

500g

Duck fat

or goose fat, to totally submerge the duck legs
Confit Duck
This Confit Duck is an ancient cooking method never goes out of style. A centuries old classic, French style of cooking in which duck legs are salted and cooked in fat. It is also versatile and a fantastic traditional dish to serve any time of year at a special occasion. This extremely rich, juicy and lip smacking dish is downright delicious. My absolute favorite!
To make Confit Duck, you will need the following ingredients: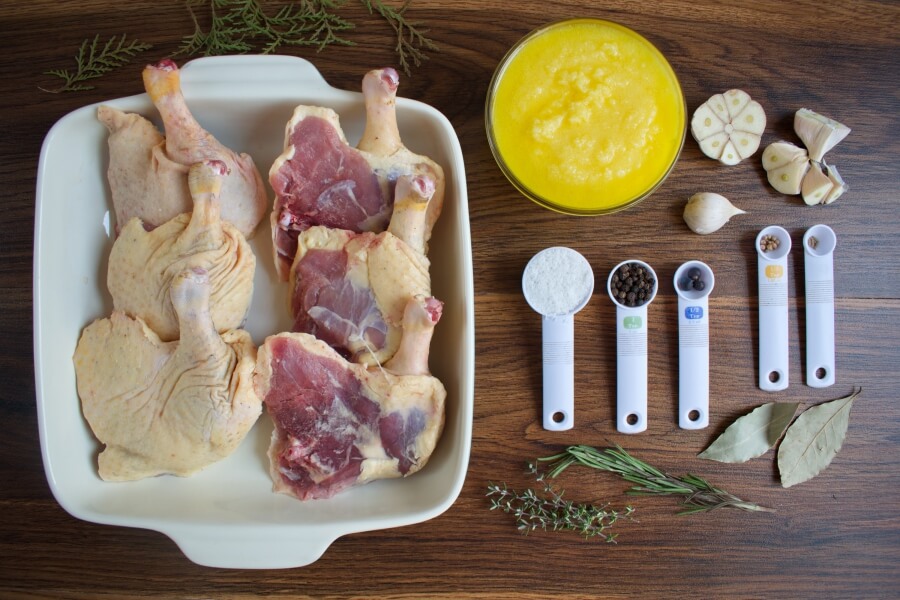 So, how to make Confit Duck?
Steps to make Confit Duck
Prepare seasoning mix

1

Add juniper berries and salt

1

Season duck

24h

Preheat oven

10

Preheat oven to 150 °C/130 °C fan/ gas 2.

Prepare pan

1

Season casserole

1

Cook duck in casserole

2h 30m

Store

Cook legs on stove

8

Cook legs in the oven

30

Serve