For the Bread

1 package

Active dry yeast

1/4 ounce

3½ cups

All-purpose flour

For the Cranberry Filling

1 cups

Cranberries

fresh or frozen, chopped

Powdered sugar

for dusting
Cranberry Swirl Bread
This Cranberry Swirl Bread is no ordinary bread and a real treat for those family get-togethers and special occasions when you want to impress your guests. Every bite is quite delicious and I have no doubt you'll be handing out the recipe to your guests for them to try too. With fresh cranberry jam in the center and dusted with dessert sugar and fresh cranberries, this bread just looks stunning!
To make Cranberry Swirl Bread, you will need the following ingredients: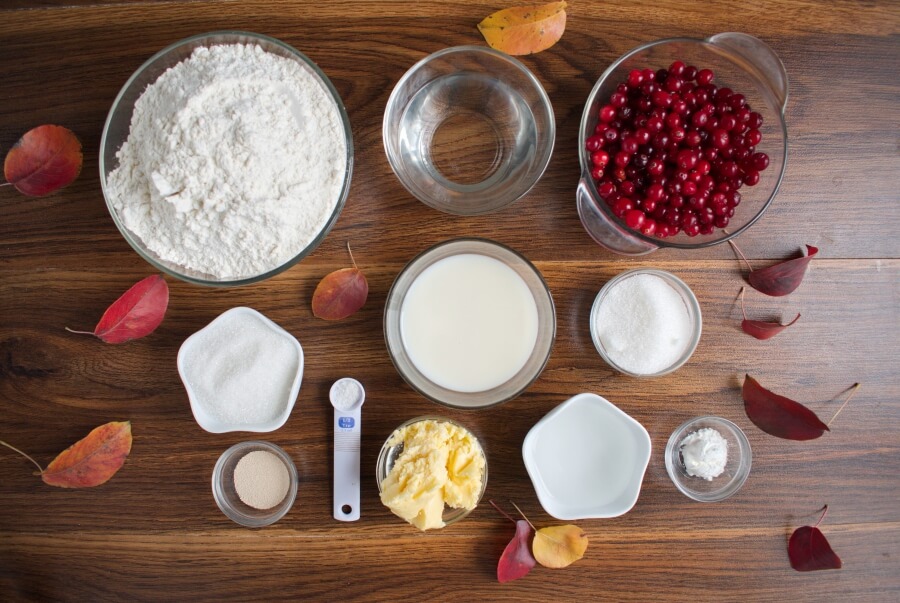 So, how to make Cranberry Swirl Bread?
Steps to make Cranberry Swirl Bread
Combine dry ingredients

1

Combine wet ingredients

5

Combine all ingredients

2

Add remaining flour

5

Rise

1h

Prepare cranberry sauce

15

Add butter

5

Prepare bread

2

Add cranberry sauce

1

Roll dough

5

Braid dough

1

Second rise

30

Preheat oven

5

Bake

45

Serve