Quick Baked Rice Pudding
This Creamy Baked Rice Pudding has the edge over other rice puddings as it's twice as quick! Use pre-cooked rice to cut the baking time and still get that delicious, luxurious creamy texture, fragrant with nutmeg and flecked with little raisin treasures.
All you need to do is add the rice to a casserole dish and pour the flavored milk and eggs mixture over the top, leaving it to bake and get that lovely brown crust on the top. This makes for a much thicker and creamier pudding than the regular 2-hour bake versions, yet it's still a super simple recipe to make.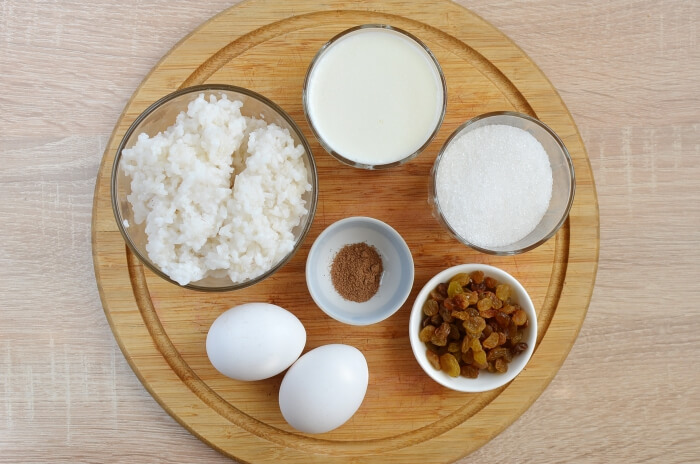 So, how to cook Creamy Baked Rice Pudding?
Steps to make Quick Baked Rice Pudding
Preheat the oven

1

Preheat the oven to 375°F.

Add rice and raisins to baking dish

3

Combine the other ingredients

2

Bake the rice pudding

50

Serving Creamy Baked Rice Pudding

5