6 tbsp

Butter

chilled unsalted
Southern Style Biscuits
I know there are plenty of biscuit recipes out there, but I swear by my Southern Style Biscuits version! If you're an authority on biscuits, I'm pretty sure you'll agree with me that my homemade version is as authentic as they come.
These biscuits have a firm, golden brown crust and a lovely, soft interior, perfect for mopping up a gravy or sauce. The moment I take them hot from the oven, I give them a good brush with melted butter, to make them even more heavenly!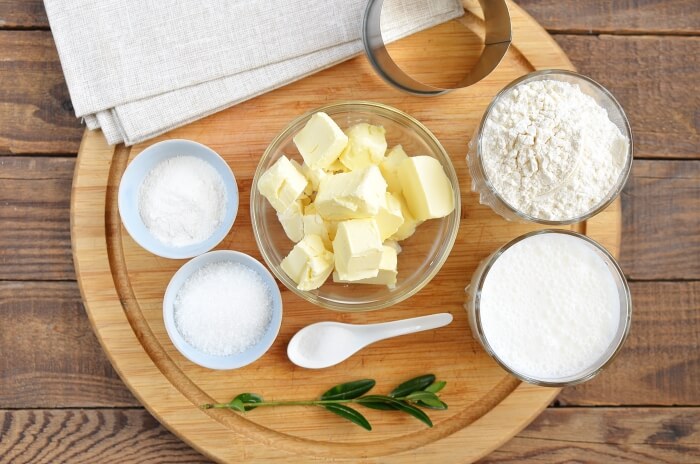 So, how to cook Southern Style Biscuits?
Steps to make Southern Style Biscuits
Preheat the oven

2

Preheat the oven to 425°F. Line a baking sheet with nonstick parchment paper.

Combine the dry ingredients

2

Cut the butter into the flour

4

Add the milk

1

Knead the dough

5

Cut the biscuits

3

Using your hands, flatten the dough until it is about an inch thick. Dust a 2 ¾ inch round biscuit cutter with flour and start to cut biscuits from the dough. Place each biscuit on the baking tray, leaving a half inch gap between them. Cut as many biscuits as you can, before bringing the remnants of the dough together, flattening and cutting a couple more. You should have at least 6.

Bake the biscuits

12

Serving Southern Style Biscuits

1