Directions
This Creamy Keto Bacon Hasselback Chicken serves 2 people with just 4 ingredients. I know, it sounds too good to be true, but you should know by now that I aspire to find the simplest way to make gourmet food without all the hassle.
Hasselback is the name given to the preparation of the chicken and the method of slicing it but not cutting right the way through. Stuffed with bacon and cheese in between the slices and then baked in the oven, this is by no means an ordinary chicken.
To make Creamy Bacon Hasselback Chicken, you will need the following ingredients: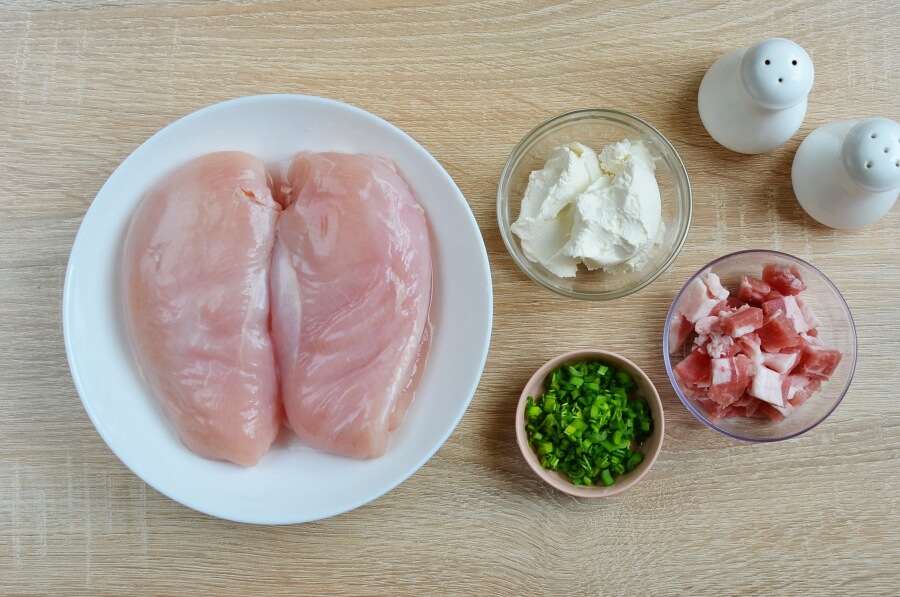 So, how to make Creamy Bacon Hasselback Chicken?

This video may vary from the original cook.me recipe
Steps
3

Prepare chicken

5

Cook bacon

Preheat oven

Preheat the oven to 350 °F (180 °C).

1

Add spring onions

1

Add cream cheese

1

Fill chicken

22

Bake

Serve