3 pounds

Chicken thighs

about 6-8 thighs

2 tbsps

Dried Italian seasoning
Keto Crispy Baked Chicken Thighs
These Crispy Baked Chicken Thighs are not only easy to make, they taste delicious! I've been using this recipe for years and I am so excited to share it with you now. You will never need another chicken thigh recipe once you have checked it out. It's so simple and the end result is so good.
All you'll need for this recipe is chicken thighs, olive oil and some seasoning to flavour the skin. The secret to achieving crispy skin every time is to pat the chicken thighs dry with paper towels before seasoning them. Another trick of mine is to line the baking tray with foil so that you have very little mess to clean at the end of the meal. This recipe is great to make for a crowd – simply double (or triple) the recipe depending on how many people you're cooking for.
To make Crispy Baked Chicken Thighs, you will need the following ingredients: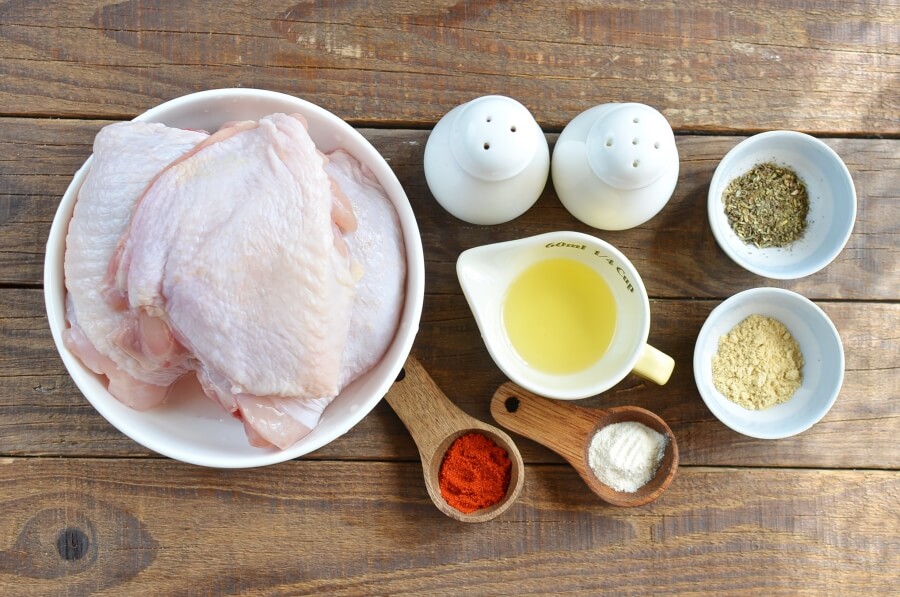 So, how do you make Crispy Baked Chicken Thighs?
Steps to make Keto Crispy Baked Chicken Thighs
Heat the oven

5

Preheat the oven to 400 °F.

Prepare a baking tray

1

Pat the chicken dry

3

Coat the chicken thighs

2

Prepare the spice mix

1

Place the chicken thighs on the baking tray

1

Sprinkle with spices

1

Bake

45

Serve

2