6

Chicken Breast

or thighs

2 tbsp

White wine vinegar
Easy Honey Garlic Chicken
My oh my, this Easy Honey Garlic Chicken recipe is a cracker! Why do I say 'easy'? Because you probably already have the ingredients for this sitting right there in your cupboard!
The honey and garlic sauce is super simple to make (and also goes amazingly with rice and vegetables if you add those as sides). If you're on a diet, you can take off the chicken skins but for me the sticky, crispy skin makes the dish! You can also choose between chicken thighs or breasts for this recipe – both work perfectly.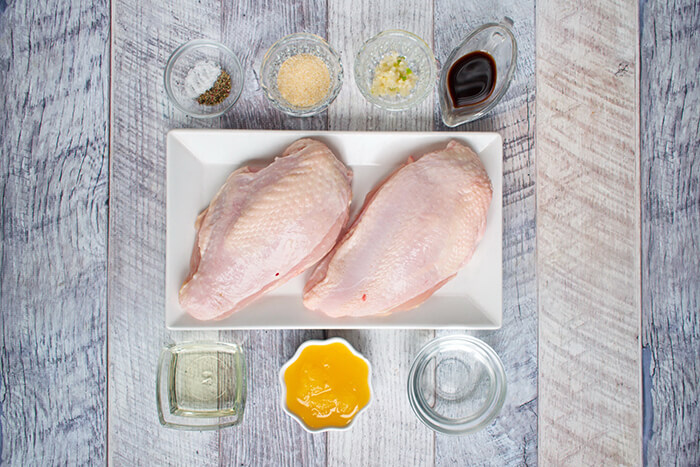 So, how to cook Easy Honey Garlic Chicken?
Steps to make Easy Honey Garlic Chicken
Cook the chicken

5

Arrange the chicken in the pan

5

Make the sauce

6

Add the garlic to the pan amongst the chicken pieces and fry for half a minute. Then pour in the water, honey, vinegar and soy sauce and turn up the heat. Cook for 3-4 minutes until the liquid starts to reduce and becomes sticky and syrupy.

Serving Honey Garlic Chicken