TOP 10 Easy Christmas Cookie Recipes
Delicious Treats that You Should Choose to Include in All Your Christmas Boxes This Year.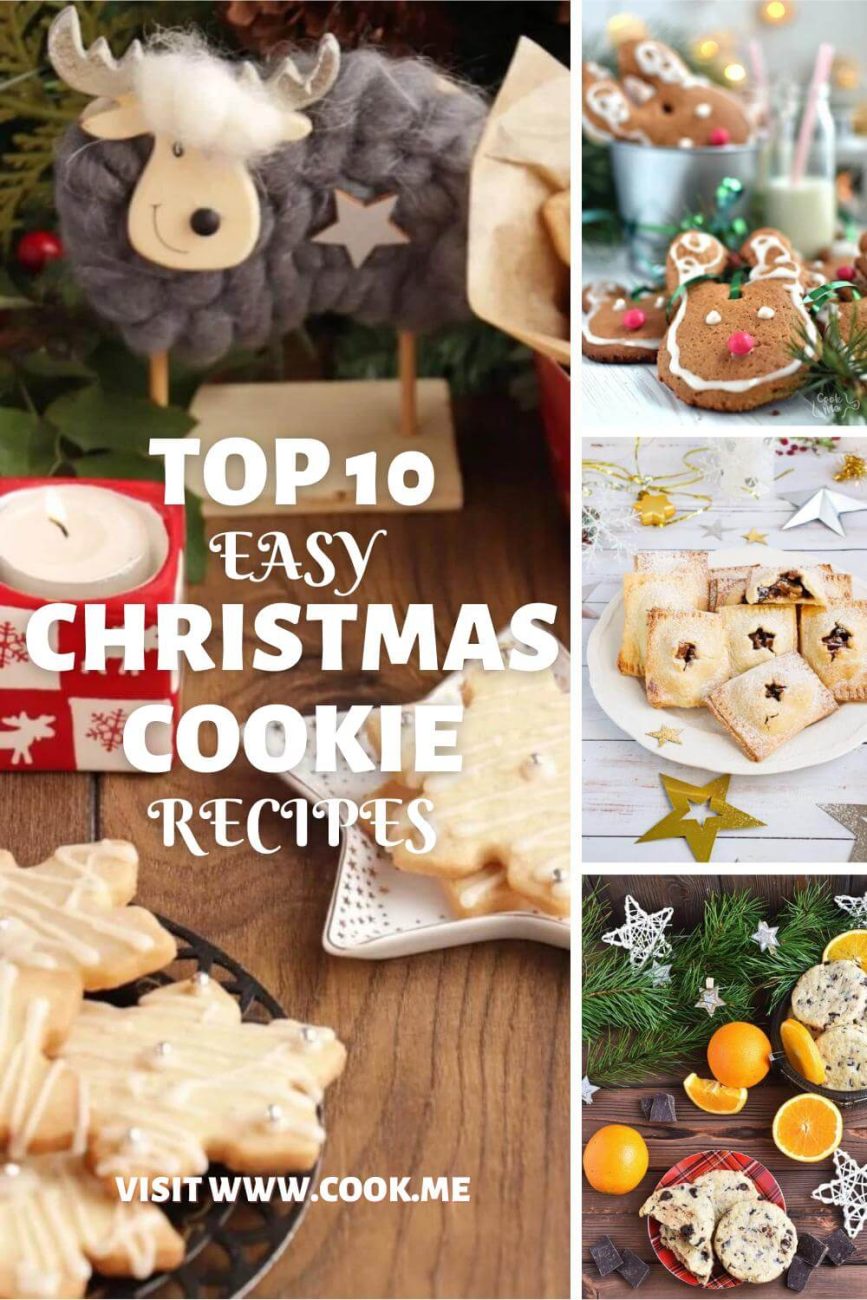 These Star Anise Cookies are the cutest little cookies that I have chosen to include in all my Christmas boxes this year. The dough is made from a simple batter with a drop of star anise extract and a sugar-milk frosting flavored with anise too. A warm and tasteful addition…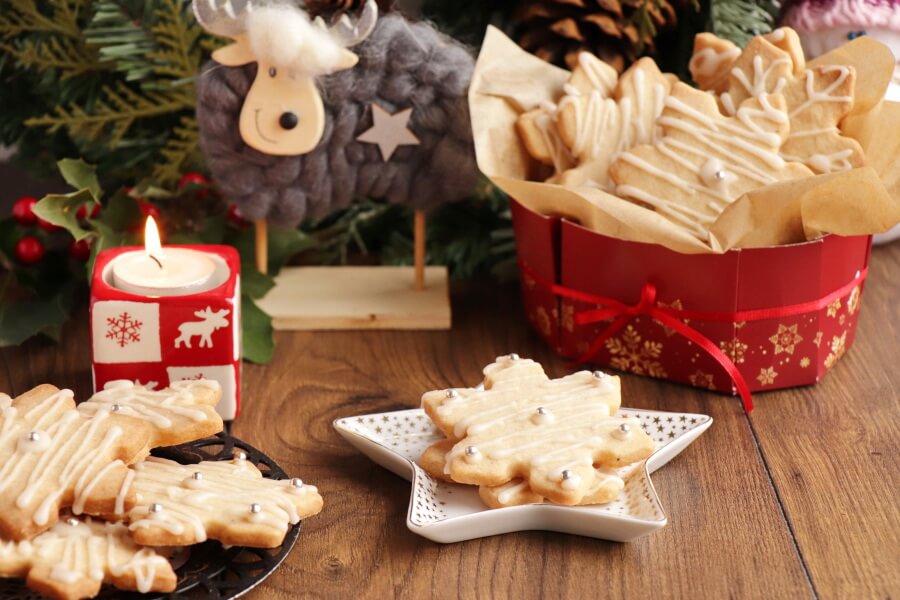 Ingredients for Star Anise Cookies:
FOR THE COOKIE:
2 cups All-purpose flour
1 cup Butter
½ cup Confectioners' sugar
1 tsp Ground star anise
1 tsp Star anise extract

FOR THE ICING:
2 cups Confectioners' sugar
3 tsp Star anise extract
2 tbsp Milk
¼ cup Silver dragees
This Gingerbread Reindeer Recipe is a true classic adapted from the recipe as the infamous gingerbread man, these reindeer will be the star of the show and the ideal cookie with milk, to leave for the Santa the night he climbs down the chimney! These scrumptious old style ginger biscuits…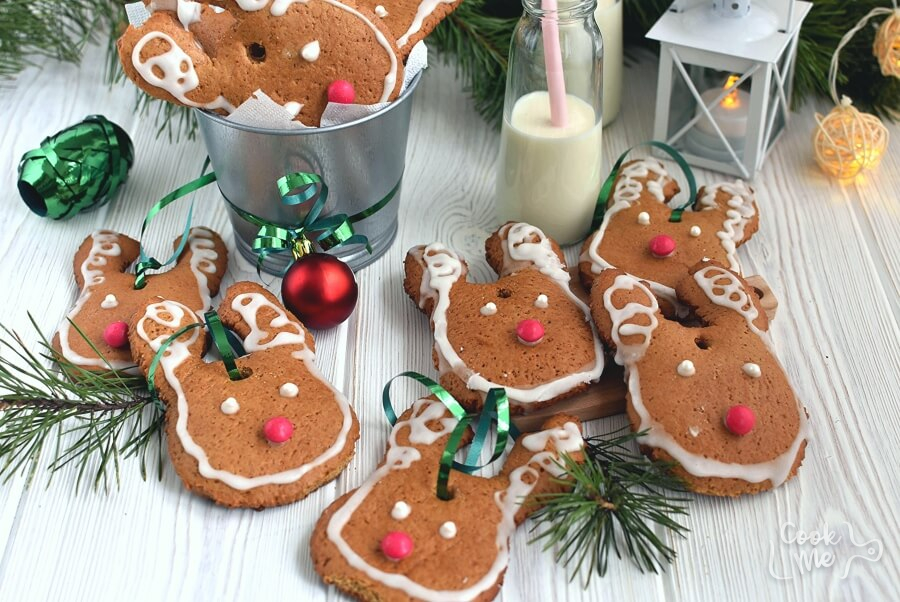 Ingredients for Gingerbread Reindeer Recipe:
FOR THE GINGERBREAD:
845g Plain flour
4 tsp Ground ginger
1 ½ tsp Baking soda
340g Butter
300g Granulated sugar
3 Eggs
250g Black treacle

FOR THE DECORATION:
Juice of ½ Lemon
225g Icing sugar
15 Red smarties
30 Pearl balls
These Stacking Snowmen Biscuits are a classic Christmas favorite and my children wait all year to help me prepare them for our family dinner. This recipe reminds me of my childhood when I would make them with my grandmother and now I am passing this recipe onto you as a…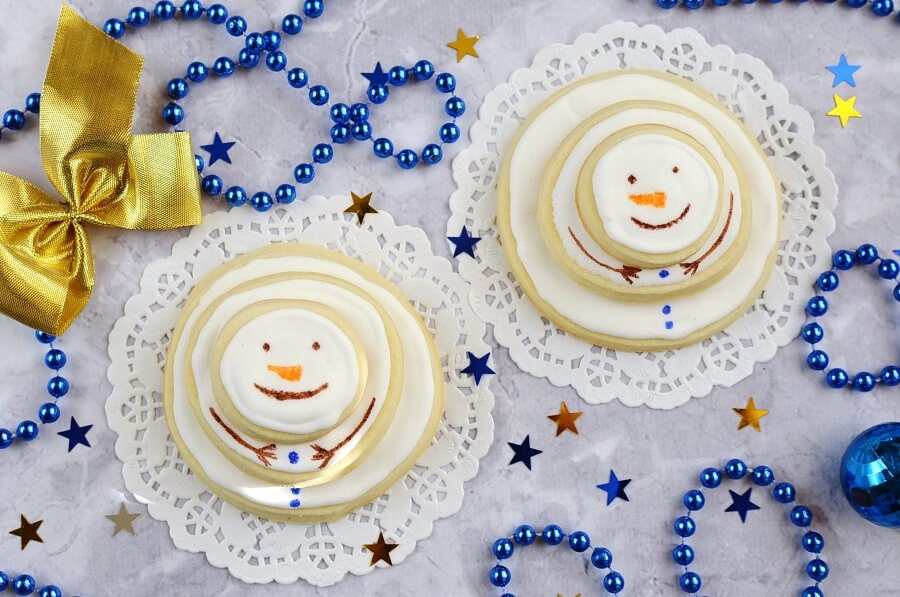 Ingredients for Stacking Snowmen Biscuits:
200g All-purpose flour
75g Caster sugar
100g (4oz) Butter
1 Eggs
Icing sugar
1 cup Royal icing
2 tbsp Seedless jam
Black Food colouring marker
Orange Food colouring marker
These German Cinnamon Star Christmas Cookies are part of the Germans traditional array of Christmas biscuits that are baked once a year. Also known as Zimtsterne, this little star shaped cookie looks and tastes delightful. One side biscuit and one side white icing, they really do look special when arranged…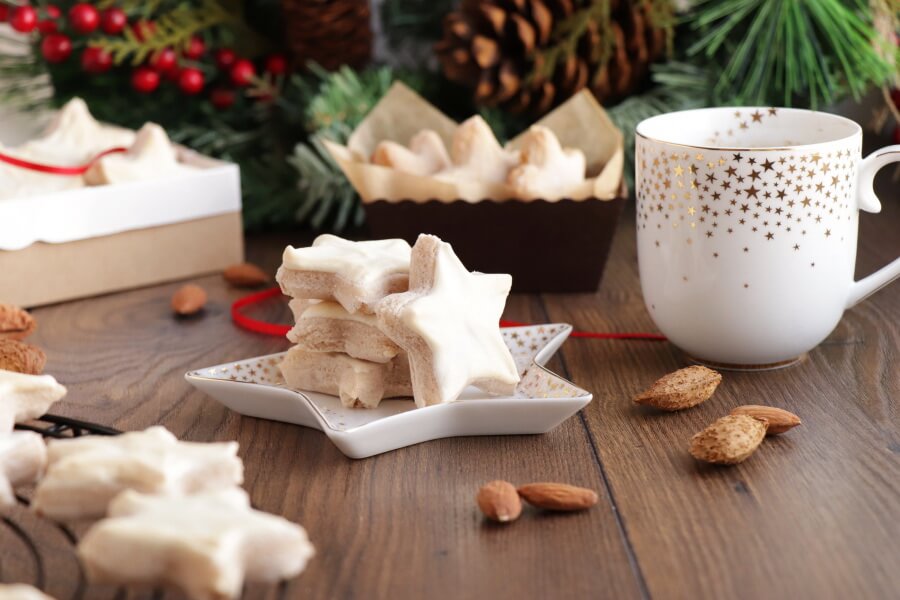 Ingredients for German Cinnamon Star Christmas Cookies:
4 large Egg whites
3½ cups/390 g Confectioners' sugar
4 cups/400g raw Almond meal
2 tsp ground Cinnamon
1 ounce Kirschwasser
I love to make these Mincemeat Pop Tarts around Christmas time when I know people will be dropping by unexpectedly! I would hate to be caught without a sweet treat to offer my guests with a cup of coffee or a glass of mulled wine! I cheat a little when…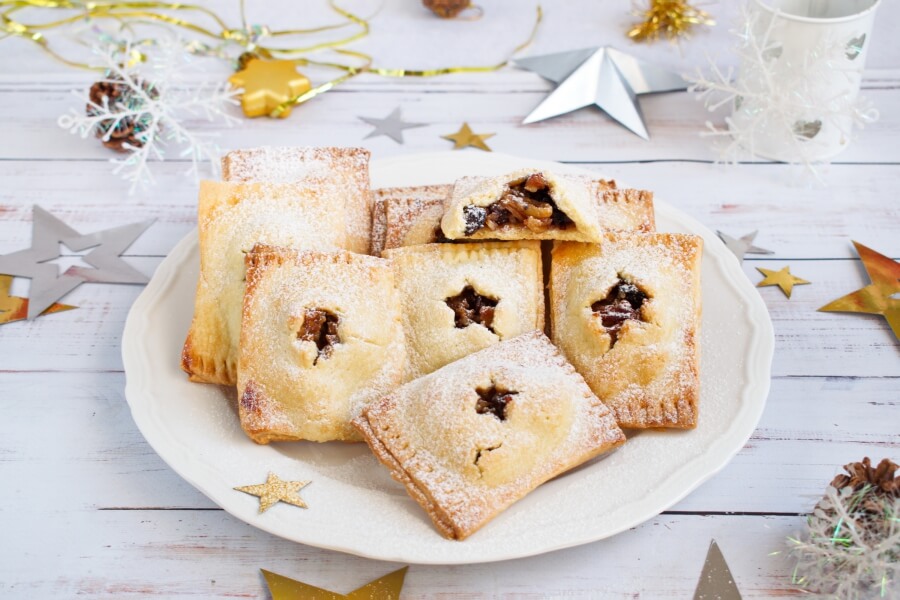 Ingredients for Mincemeat Pop Tarts:
375g Pastry dough
12 tsp heaped Mincemeat
1 medium Eggs
2 tbsp Caster sugar
Icing sugar
Mini dough pastries, unlike other rugelach, are soft and crumbly, kind of like cookie dough, rolled and wrapped around a smashing filling made from apricot preserves, walnuts, dried cranberries, sugar and salt. Not too complicated and worth every bite of sugar! ….
Ingredients for Walnut Rugelach:
FOR THE RUGELACH PASTRY:
1 cup (226 g) Unsalted butter
1 cup (8 oz) warm Whole milk
4 cups (500 g) All-purpose flour
¾ tbsp Active dry yeast

FOR RUGELACH FILLING/TOPPING:
10 oz Apricot preserves
1 cup Walnuts
1 cup dried Cranberries
1 tbsp Granulated sugar
1/2 tsp Cinnamon
FOR DUSTING:
2-3 tbsp Powdered sugar
These Chocolate Orange Cookies are like a taste of my childhood Christmases. I adore the combination of chocolate and orange – it reminds me of Christmas in my childhood. In my family, we always had chocolate orange flavor treated from about mid December on. It is a tradition that I've…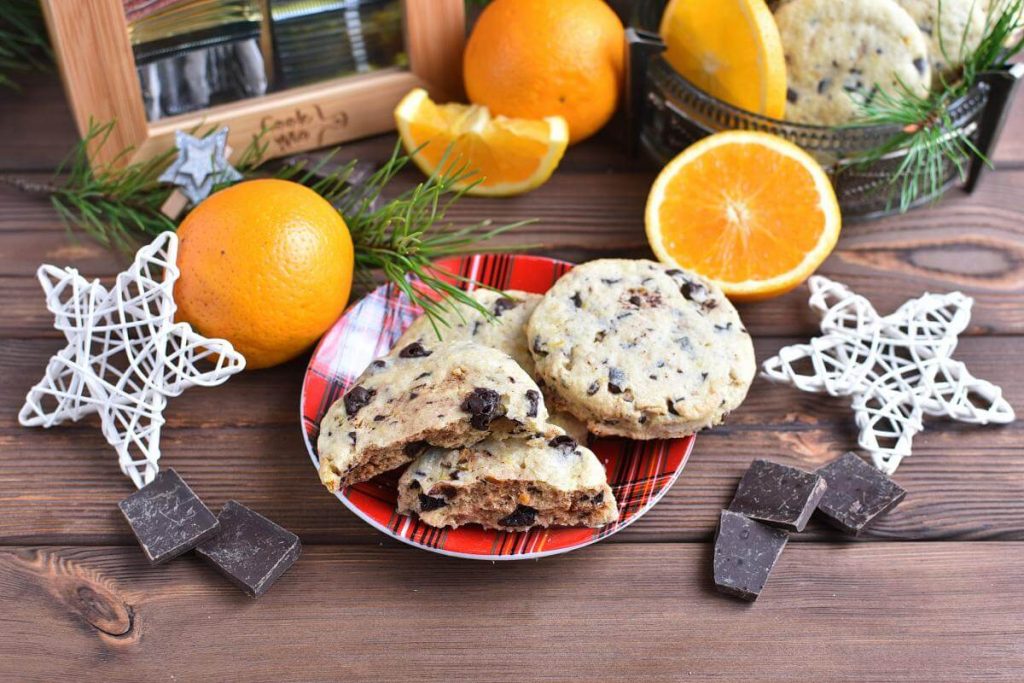 Ingredients for Chocolate Orange Cookies:
1 cup Butter
1/2 cup Confectioners' sugar
1 tsp Orange juice
1 tbsp Orange zest
2 cups All-purpose flour
1/2 tsp Salt
1 cup Dark chocolate
½ cup Candied orange peel
These Spiced Chocolate Chestnut Cookies are the perfect dunking treat. With already one half of the cookie dunked in melted chocolate, the other half is waiting to be dunked in your tea or coffee! Using a healthier alternative to white flour, I chose to use spelt flour instead with almond…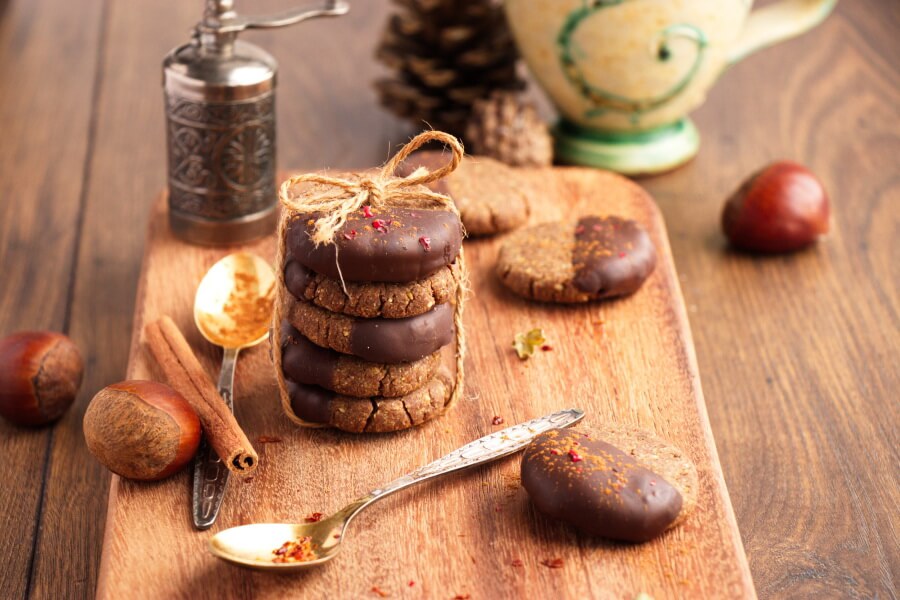 Ingredients for Spiced Chocolate Chestnut Cookies:
1 cup (150g) cooked Chestnuts
⅓ cup Spelt flour
1 tbsp ground Chia seeds
1 tsp ground Cinnamon
1 tsp Instant coffee powder
¼ tsp Ground cardamon
¼ tsp Ground ginger
⅛ tsp Ground cloves
pinch Cayenne pepper
pinch Salt
3 tbsp Almond butter
2 tbsp Maple syrup
6 squares of vegan Dark chocolate

OPTIONAL GARNISH:
Aleppo pepper or Chili flakes
These Meringue Shell Cookies are crunchy, light and sweet, like little pillows of deliciousness that pop in your mouth quickly becoming your new favorite dessert treat. Perfect on their own or accompanied with ice cream or cream and famously served with fruit, particularly berries and strawberries. Ideal party treats or…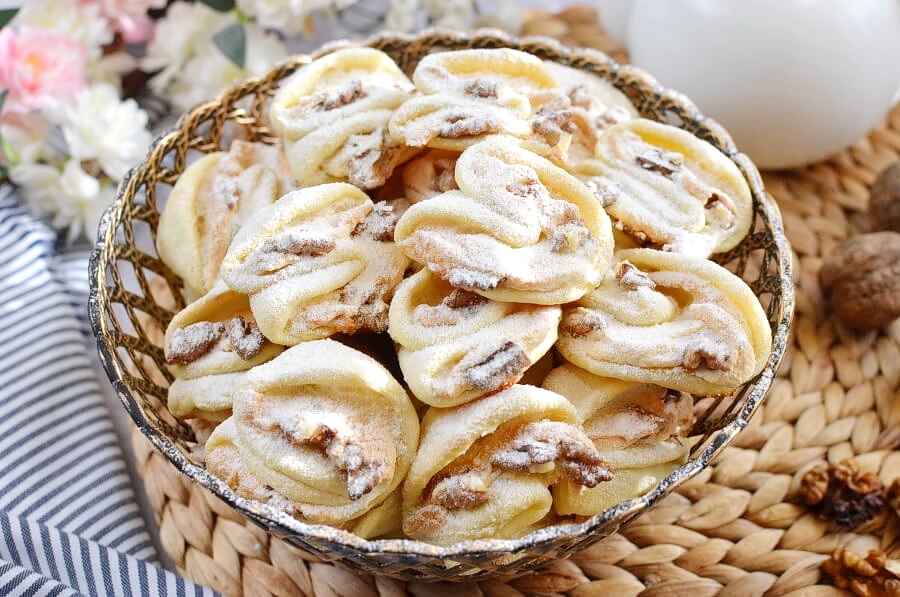 Ingredients for Meringue Shell Cookies:
FOR THE SHELL COOKIE DOUGH:
1 cup (16 Tbsp or 226 grams) Unsalted butter
½ cup Sour cream
3 Egg yolks
2 ½ cups (315 grams) All-purpose flour

FOR THE MERINGUE COOKIE FILLING:
3 Egg whites
¾ cup Granulated sugar
1 ½ cups Walnuts
These Spiced Chocolate Shortbread Buttons are my favorite holiday cookies. They look so cute too, like little brown buttons. I usually use cayenne pepper to spice up this recipe, but you could use ancho chili powder or regular or spicy chili powder if you prefer. To make these cookie buttons,…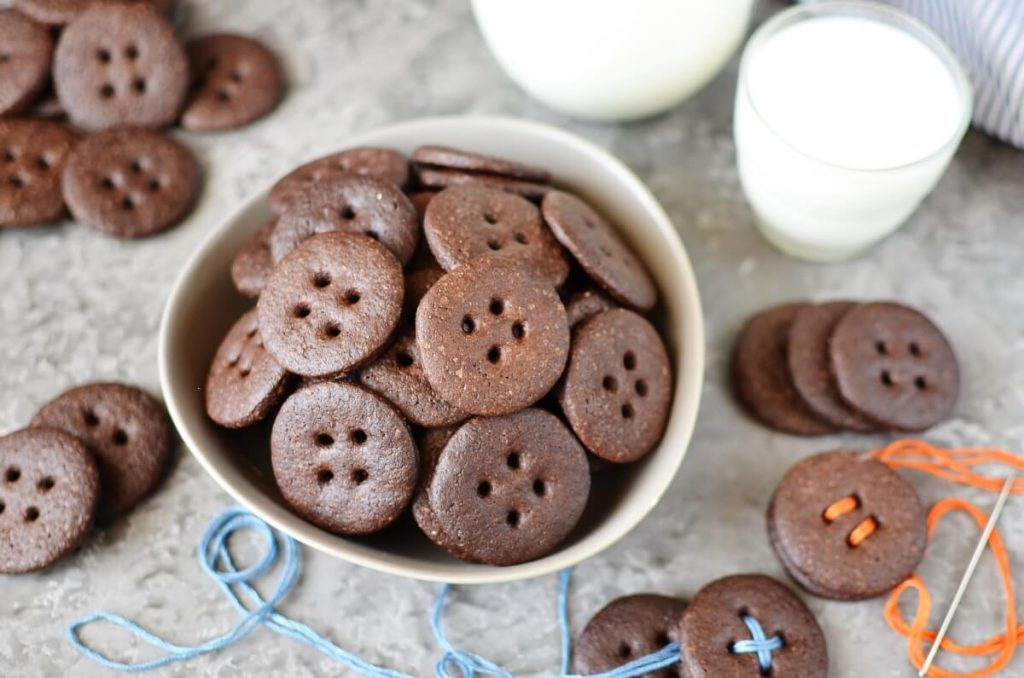 Ingredients for Spiced Chocolate Shortbread Buttons:
¾ cup Salted butter
1 cup Sugar
1 Large eggs
1 tsp Vanilla extract
1½ cups All-purpose flour
¾ cup Cocoa powder
1 tsp Baking powder
½ tsp Cinnamon
½ tsp Cayenne pepper