2 ¼ cups

Chocolate snap cookies

coarsely crumbled chocolate snap cookies, divided (2 cups + ¼ cup)

1 cup

Greek yogurt

nonfat vanilla

2-4 drops

Natural green food dye
Grasshopper Ice Cream Pie
This Grasshopper Ice Cream Pie is inspired by the famous grasshopper cocktail which is minty, creamy, and green! This is a healthy take on a mint chocolate ice cream pie. It substitutes some of the cream with nonfat yogurt and uses canola oil instead of butter to make the crust. A few drops of natural green food dye give this dessert a green tint!
To make this, I begin by crumbling chocolate snap cookies in a food processor and mix them with canola oil to make the chocolate crust. For the filling, I whip cream with sugar to make stiff peaks. Then I fold in yogurt, peppermint extract and food dye. When the crust is cold, I spread the creamy mixture over the top and sprinkle over the remaining chocolate cookie crumbs. Freeze for 5 hours and enjoy!
To make Grasshopper Ice Cream Pie, you will need the following ingredients: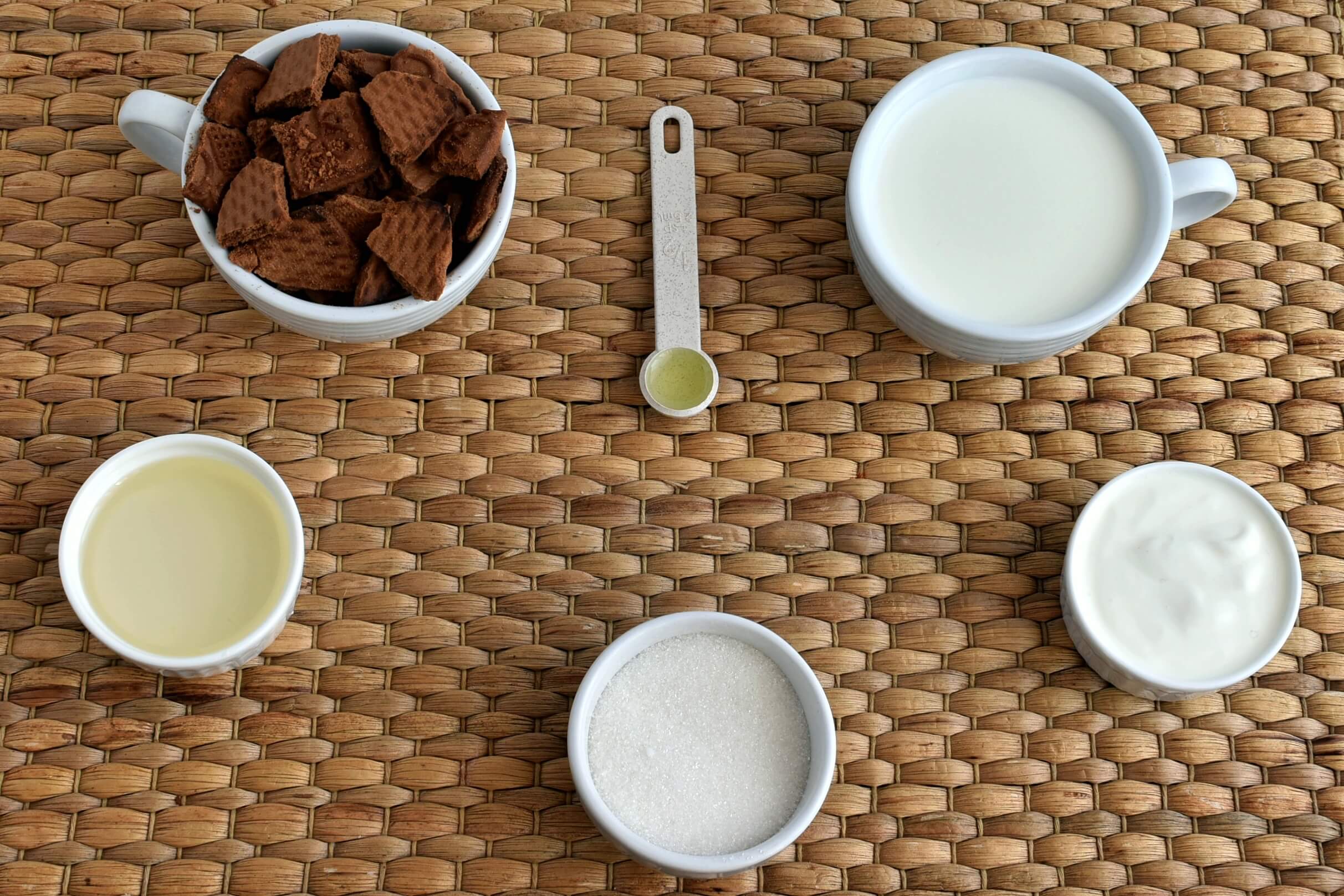 So, how to make Grasshopper Ice Cream Pie?
Steps to make Grasshopper Ice Cream Pie
Heat the oven and prepare a baking pan

5

Make the crust

3

Add canola oil

2

Place crust in pie pan

5

Bake

10

Make the filling

5

Fold in the yogurt, peppermint extract and food dye

2

Spread the creamy topping on the crust

3

Freeze

5h

Place the pie in the freezer for at least 5 hours until firm.

Serve