Homemade Eggless Vanilla Custard
Eggless and custard aren't words which you see together very often, but this recipe for Homemade Eggless Vanilla Custard 100% doesn't contain any eggs! With egg-based custard, you need to watch that the eggs don't scramble, but with this custard mixture it's important to ensure that it doesn't become lumpy. Beware – this custard can become lumpy very quickly if left unattended.
To make this, start by combining milk, cream, cornstarch, and vanilla in a saucepan. Bring the mixture to a boil while stirring continuously. Once it comes to a boil, turn the heat down low. Whisk in caster sugar until the mixture thickens. Stir continuously so no lumps form. Once the mixture thickens, continue to stir for a few minutes more before turning off the heat. Transfer the custard to a bowl and serve with your favorite dessert!
To make Homemade Eggless Vanilla Custard, you will need the following ingredients: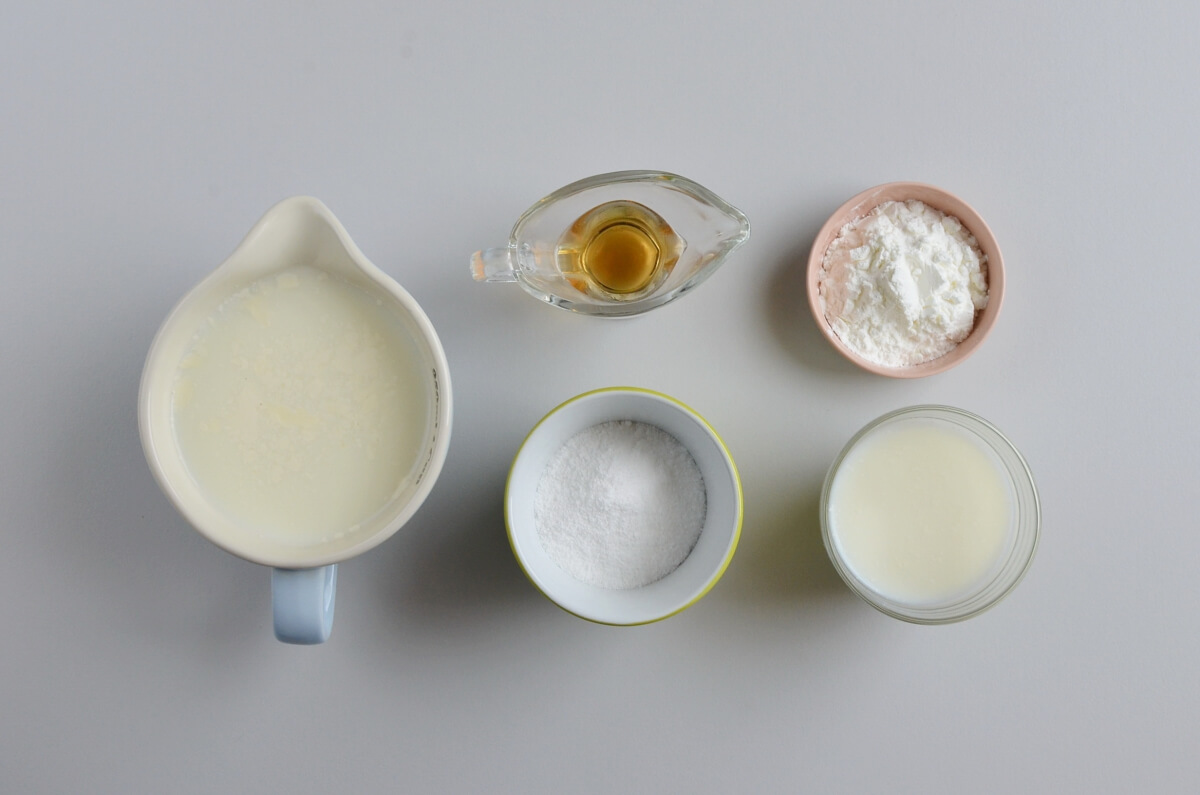 Steps to make Homemade Eggless Vanilla Custard
Combine milk, cream, cornstarch, and vanilla

2

Bring mixture to boil

5

Add sugar

2

Whisk continuously

10

Turn off heat

5

Serve