2

Onion

large onions, sliced for a sweeter chopped liver, use up to 4 onions

5

Eggs

hard boiled eggs, peeled and diced divided

2 tbsp

Parsley

minced fresh parsley for garnish optional

Optional:
Traditional Jewish Chopped Chicken Liver
Traditional Jewish Chopped Chicken Liver has to be one of the most delicious recipes of all time! Whenever I make it, I'm transported to my childhood kitchen. A few things to mention if you are thinking of making this recipe. Schmaltz is rendered fat which is used in Jewish cuisine for frying. Gribenes are crisp pieces of chicken skin which are the byproduct of rendering the fat to produce schmaltz. If I have time, I like to prepare my own schmaltz and gribenes ahead of time, but if I'm under pressure for time, I buy these ingredients from my local kosher market.
Caramelized onions give Jewish chopped liver its trademark savory-sweetness. Make sure you follow the recipe steps to ensure you have deep caramelized onions. Don't rush the caramelization process. Give it the time it deserves. After all, good things are worth waiting for, right?
To make Traditional Jewish Chopped Chicken Liver, you will need the following ingredients: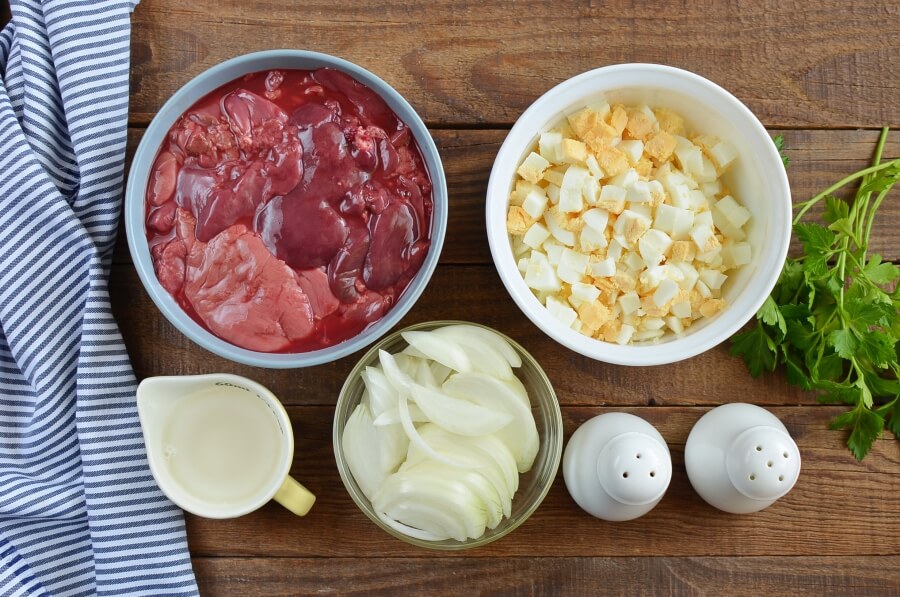 Steps to make Traditional Jewish Chopped Chicken Liver
Prepare the livers

3

Sauté ½ the livers

6

Place cooked liver in a bowl

1

Cook the remaining livers

6

Add the onion to the skillet

10

Caramelize the onions

40

Add onions to livers

1

Chop the liver

10

Season

1

Chill

Serve