6

Eggs

hard boiled , peeled and chopped

1 tbsp

Chives

finely chopped

Black pepper

Freshly ground

1/2 cup

Bacon

cooked , for serving
Keto Egg Salad
What is a Keto Egg Salad? The classic egg salad that we all know and love is generally keto-friendly, however, in this recipe we have tried to add extra healthy fats to the ingredients to complete the full requirements.
Use hard boiled eggs mixed with mayonnaise, lemon juice, chives, a pinch of salt and freshly ground black peppers or the salad and serve it on a bed of lettuce with avocado cubes and cooked bacon, you won't even feel like you're on any sort of diet or meal plan!
To make Keto Egg Salad, you will need the following ingredients: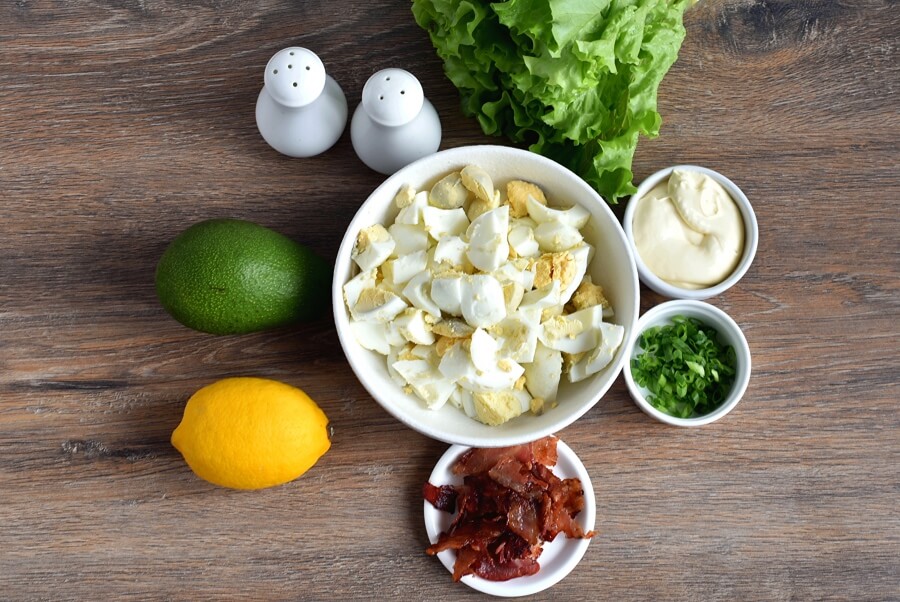 So, how to make Keto Egg Salad?
Steps to make Keto Egg Salad
Prepare salad dressing

2

Add eggs and avocado

3

Serve