For the Dough:

For the Filling

1½ cups

Mozzarella

shredded

For egg wash:
Khachapuri – Georgian Cheese Bowl
This Khachapuri: Georgian Cheese Bowl is going to change your world! Perfect for breakfast, brunch, and you know what, lunch or dinner too, because it's that versatile and absolutely scrumptious and delicious.
This Georgian cheese bowl as the name suggests, hails from Georgian tradition, a soft and crispy bread bowl filled with a 3 cheese filling of farmers cheese, shredded mozzarella and feta cheese. Need I say more?
To make Khachapuri: Georgian Cheese Bowl, you will need the following ingredients: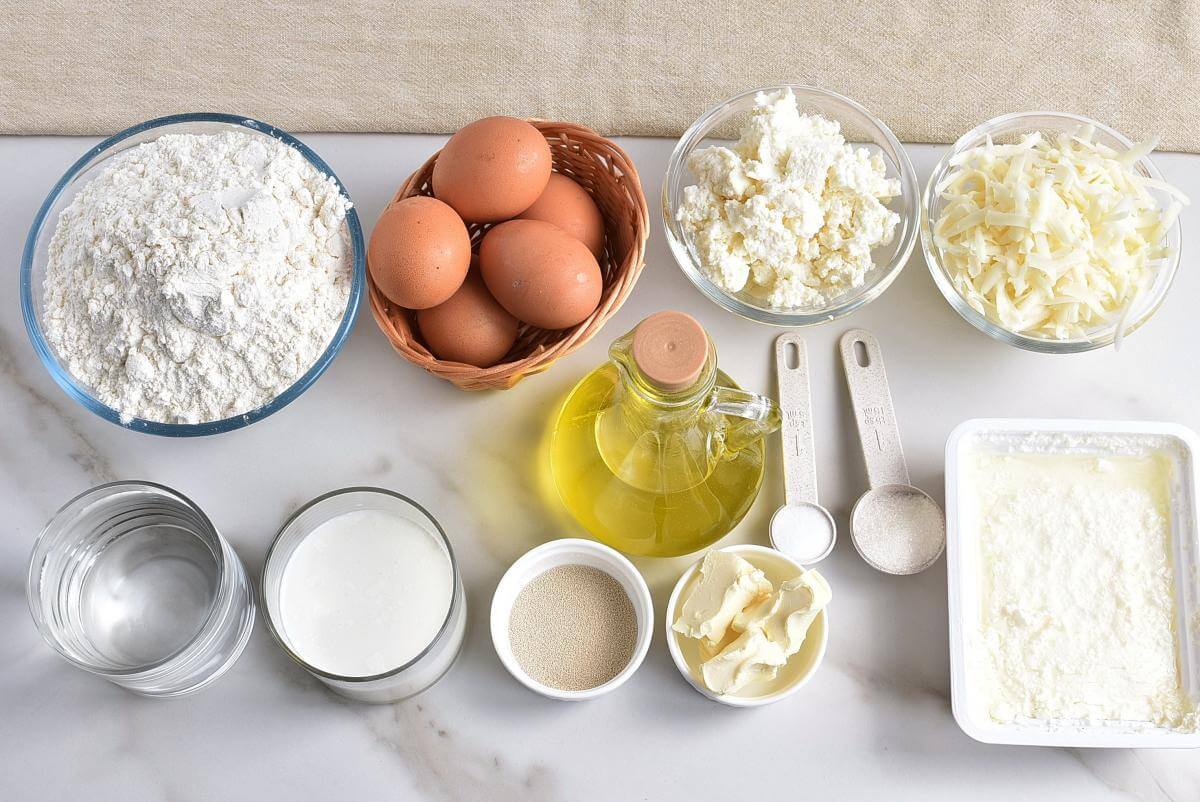 Steps to make Khachapuri – Georgian Cheese Bowl
Combine dry ingredients

1

Add milk

3

Knead

10

Rise

1h

Second knead and rise

30

Prepare sauce

2

Prepare khachapuri

10

Fill khachapuri

2

Egg wash

1

Preheat oven

5

Preheat the oven for 450 °F.

Bake

15

Add egg and butter

2

Bake

5

Serve