Lemon zucchini bread:

1 ½ cups

All-purpose flour

1 tbsp

Lemon zest

of 1 large lemon

½ cup

Vegetable oil

or canola oil

1 cup

Zucchini

grated unpeeled

Glaze:
Lemon Zucchini Bread
Looking for the perfect zucchini bread recipe? This glazed Lemon Zucchini Bread is everything you want it to be: tender, moist, with a delicate crumb, and oh-so-delicious. Bursting with bright, fresh lemon flavor and drizzled with a sweet and tart lemon glaze, it makes for a perfect dessert or snack your family will enjoy.  
The recipe is pretty easy to make, but there are a few helpful tips to read before you start. You don't have to peel your zucchini before grating it for this recipe. Simply wash the zucchini, pat dry, and then use a large box grater. Squeeze off the excess moisture from the shredded zucchini only if it seems too wet. Once the zucchini is prepped, the batter takes just a few minutes to mix up and go into the oven. First, mix up the dry ingredients. Next, whisk together the wet ingredients. Then stir in the dry ingredients into the wet ingredients and fold in the zucchini. Finally, scrape the batter into the greased and floured loaf pan and bake until a skewer inserted into the center comes out clean. Meanwhile, make the lemon glaze. For the bright citrus flavor, use fresh-squeezed lemon juice. Once the bread is out of the oven, let it cool completely and then drizzle with the prepared lemon glaze.  
To make the Lemon Zucchini Bread, you will need the following ingredients: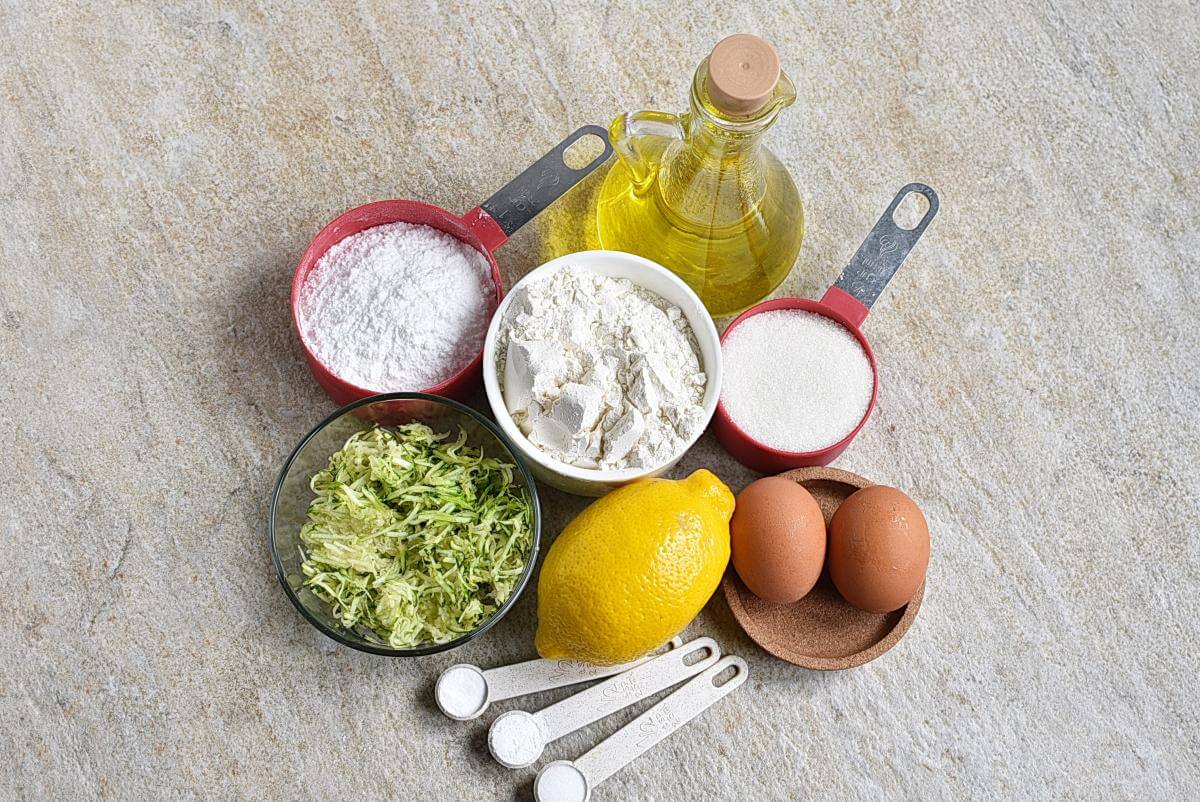 Steps to make Lemon Zucchini Bread
Preheat oven and prepare loaf pan

5

Grate zucchini

1

Combine dry ingredients

1

Combine wet ingredients

1

Combine wet and dry ingredients

1

Add zucchini

1

Bake

45

Cool

Make glaze

1

Glaze

1

Serve