1 lb

Lean ground beef

or swap ground chicken or ground turkey

2 cloves

Garlic

minced, about 2 tsp

2 cups

Brown rice

cooked, or quinoa or other grain of choice, about ⅔ cup uncooked

1 cup

Greek yogurt

plain nonfat

1 can (15 oz)

Black beans

reduced-fat refried

¾ cup

Cheddar cheese

freshly grated sharp Cheddar chese, divided

¾ cup

Mozzarella

freshly grated, divided

1 (10-oz)

Diced tomatoes and green chiles

drained well; use mild or medium

For serving:
Mexican Casserole
Enter this Mexican Casserole! It is easy, cheesy, healthy, and a huge crowd-pleaser. With only 15 minutes hands-on time, this versatile recipe is a dream meal for busy cooks. So sub in other grains or protein to transform it into a brand new casserole. 
Making this casserole is easy. Start with the basics. Cook the onions and bell peppers, and add the beef, chili powder, cumin, salt, black pepper, and cayenne pepper. Sauté until the beef is browned. Remove from the heat and stir in the rice and Greek yogurt. Assemble the casserole by layering the beans, cheese, diced tomatoes with green chilies, and ground beef mixture. Top with more cheese and bake the casserole until the cheese is melted and bubbly. Switch to broil and cook until the cheese is lightly browned. Garnish with cilantro and green onions and serve hot.
To make the Mexican Casserole, you will need the following ingredients: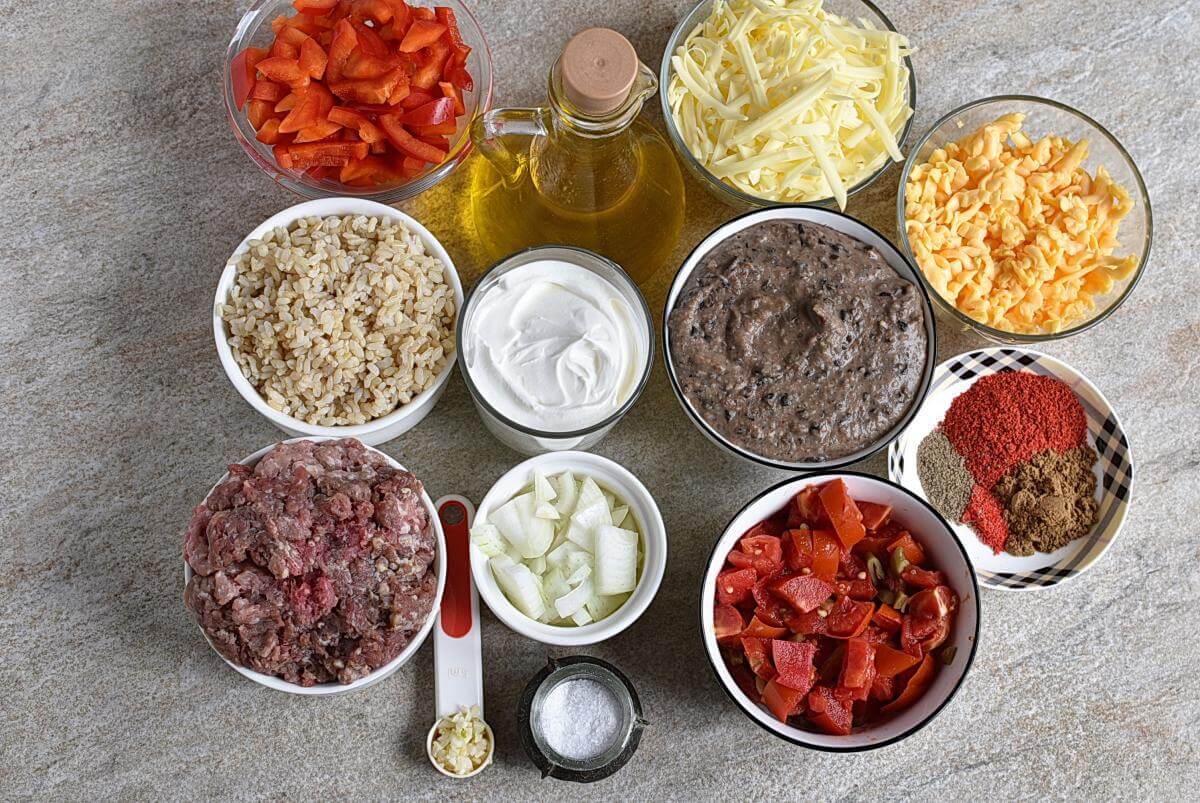 Steps to make Mexican Casserole
Heat oven

5

Cook onions and peppers

5

Sauté beef

5

Add rice and Greek yogurt

1

Assemble casserole

1

Sprinkle with cheese

1

Top with tomatoes and chilies

1

Top with beef mixture

1

Top with cheese

1

Bake

15

Broil

5

Serve