as many as you have hot dogs, x2

Lollipop sticks
Mini Corn Dogs
Make these Mini Corn Dogs at home and you won't have to wait for the next country fair to roll by! My kids absolutely adore them and I always make sure to have a few extra for their lunchboxes the next day.
There's not much I need to tell you about them – easy to make and fun to eat, I don't mind snacking on a few of these crunchy dogs myself! Make sure you have your favorite sauces ready to give them a good dunking.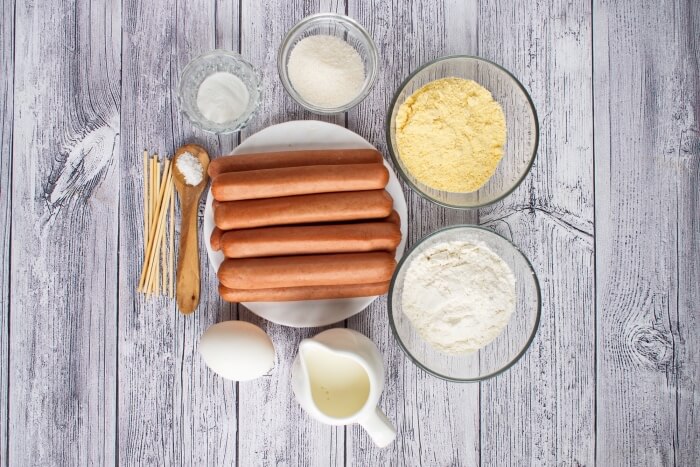 So, how to cook Mini Corn Dogs?
Steps to make Mini Corn Dogs
Prepare the hot dogs

5

Prepare the batter

2

Heat the oil

2

Coat the hot dogs in batter

5

Fry the hot dogs

30

Serving Mini Corn Dogs