3

Chicken Breast

roughly chopped into 2-inch thick pieces

For the sauce

1 tbsp

Sesame oil

optional

Serve with
Crispy Sesame Chicken
Crispy Sesame Chicken was always one of my favorite takeout dishes – until I discovered how easy it is to make at home! Don't be put off by the list of ingredients – most of the things you need are pantry essentials and I'm sure you'll already have some of them in your kitchen.
The sauce is the star of this dish, a perfect balance of sweet and salty, with a little spicy kick. It makes a great accompaniment to the crispy-on-the-outside, juicy-on-the-inside chicken and everyone is sure to love it!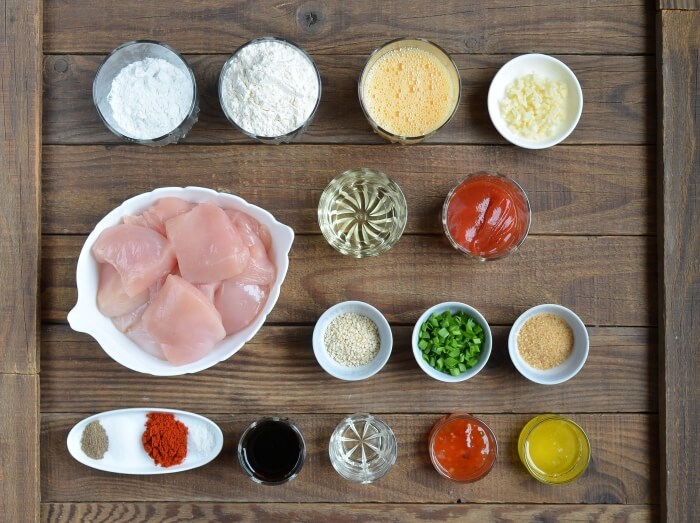 So, how to cook Crispy Sesame Chicken?
Steps to make Crispy Sesame Chicken
Heat the oil

3

In a large frying pan, or wok if you have one, heat the oil until sizzling hot.

Prepare the chicken coating

2

Coat the chicken

5

Cook the chicken

7

Make the sauce

3

Combine the chicken and the sauce

2

Serving Crispy Sesame Chicken