1 sheet

Frozen puff pastry

1/2 lb, thawed

2 large

Peaches

fresh, sliced into ⅓ inch thick slices

1 tbsp

Milk

or add to achieve desired consistency
Easy Peach Tartlets
I love to make these Easy Peach Tartlets when I have lunch or dinner guests. Anyone who tastes them is always blown away by my patisserie skills! What I don't tell them is that I use store bought pastry! Not that there's any shame in that of course! A chef friend of mine always says "life is too short to make your pastry"! 
I start making these tartlets by cutting the pastry into 6 equal sized squares. I sprinkle sliced peaches with sugar, flour, cinnamon and vanilla. Then I layer the peaches onto the pastry, brush with egg and sprinkle with almonds. I bake them for just under 20 minutes ed-hrvatski.com. Once they have cooled down, I drizzle a glaze over the top. They look so professional! 
To make Easy Peach Tartlets, you will need the following ingredients: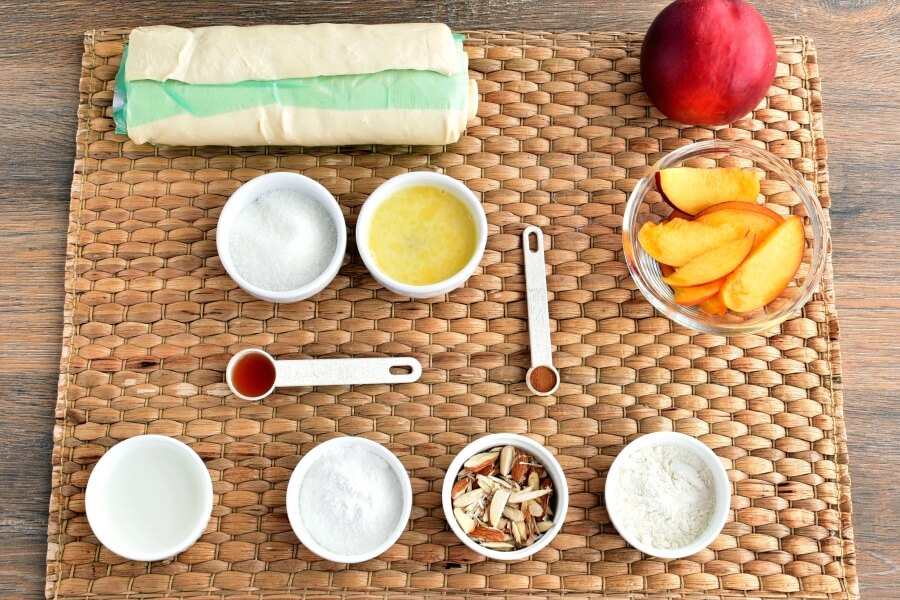 So, how to make Easy Peach Tartlets?
Steps to make Easy Peach Tartlets
Heat the oven and prepare a baking sheet

5

Unroll the pastry

3

Prepare the peaches

2

Assemble the tartlets

5

Bake

17

Allow to cool

10

Make the glaze

3

Serve