1 head

Cauliflower

cut into florets

For sauce and pasta:

½ jar (25-oz) vegan

Pasta sauce

½ (16-oz) jar

Roasted peppers

drained

8 oz

Penne pasta

whole-wheat

For garnishing:
Red Pepper Pasta with Roasted Cauliflower
Every bite of this Vegan Red Pepper Pasta with Roasted Cauliflower is mouth-wateringly delicious. It's creamy, vegan, and packed with flavor. Cauliflower tossed with olive oil and a pinch of salt, roasted until crispy, then served with saucy whole-wheat pasta for a healthy and easy weeknight dinner. Yummy! 
This veggie-forward pasta recipe is simple enough to make any night of the week. Start with the cauliflower. Roast the florets for 30 minutes, stirring occasionally, until tender and lightly charred. For the pasta, I made a quick red pepper sauce, but with a few additions that make this even better. I added cashews for some protein and store-bought arrabbiata pasta sauce for an unexpected but deliciously spicy kick. Toss the pasta with the sauce and roasted cauliflower, and done. Serve immediately and enjoy!
To make the Vegan Red Pepper Pasta with Roasted Cauliflower, you will need the following ingredients: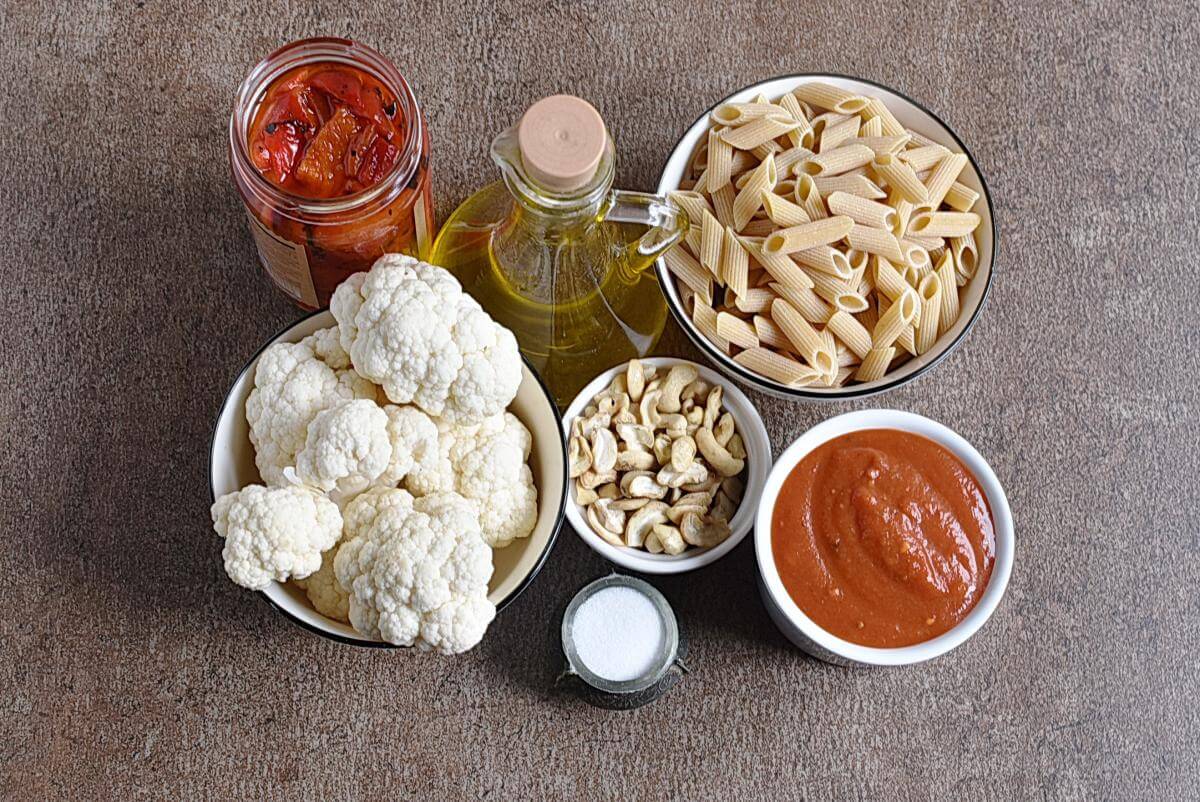 Steps to make Red Pepper Pasta with Roasted Cauliflower
Heat oven

5

Season cauliflower

2

Roast

30

Make tomato sauce

1

Cook pasta

15

Toss pasta with sauce and cauliflower

2

Serve