For polenta:

1 clove

Garlic

finely chopped

2 sprigs

Rosemary

finely diced

¼ tsp

Black pepper

freshly ground

For beet cream:

6 oz

Beets

cooked, roughly chopped

Black pepper

to taste, freshly ground

For garnish:
Baked Polenta Squares with Beet Cream
This Baked Polenta Squares with Beet Cream recipe uses simple ingredients and makes for a quick, healthy and delicious 30-minute dinner the whole family will enjoy. This easy polenta is flavored with rosemary, garlic, and lots of cream cheese. Then baked in the oven and served over vibrant and delicious beet cream. Finish it off with Gorgonzola cheese and basil leaves for an Italian-styled dish. It's so simple but mouthwatering.
For this recipe, I use instant polenta to keep the prep easier and cut down on my cooking time. However, feel free to swap for slow-cooking polenta. Just use what your family loves most. And if you have a hard time finding Gorgonzola, use any blue cheese variety that you like. Enjoy!
To make the Baked Polenta Squares with Beet Cream, you will need the following ingredients: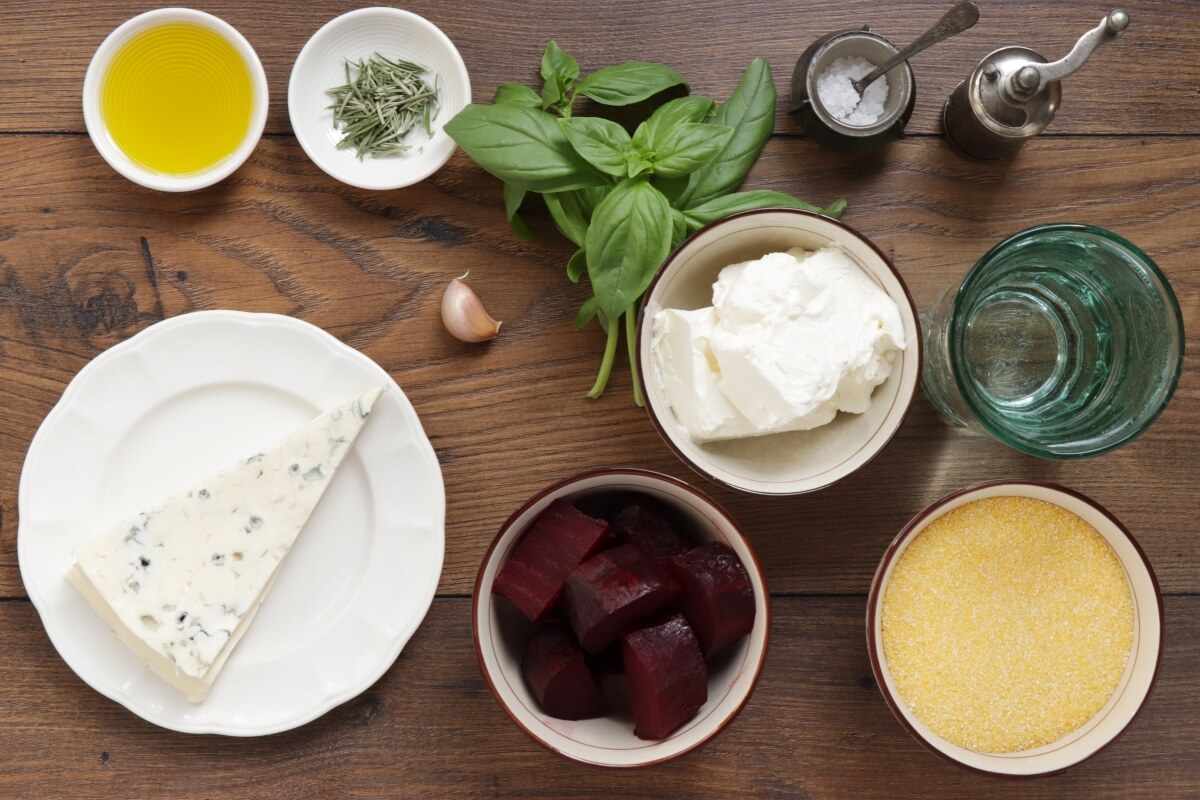 Steps to make Baked Polenta Squares with Beet Cream
Preheat oven

Preheat the oven to 400 °F.

Cook polenta

5

Add cream cheese, garlic, rosemary, salt and pepper

2

Prepare polenta for baking

1

Bake

20

Prepare beet cream

2

Serve