400 ml/13.52 fl oz / 1+2/3 cup

Whipping cream

or heavy cream

50 g/1.76 oz / 1/3 cup

Confectioners' sugar

2 drops

Rum essence

(optional)

15 g/0.53 oz

Agar-agar

powder

strips

Dark chocolate

for decoration
Persimmon Panna Cotta
I love the elegance of this Persimmon Panna Cotta and I think of this dessert as a fail safe perfect and ideal choice for dinner parties.
Always smooth and creamy, served with persimmon fruit which when ripe is sweet and juicy with a delightful orange shade. I have no doubt you and your guests will love this flavor combination served together.
To make Persimmon Panna Cotta, you will need the following ingredients: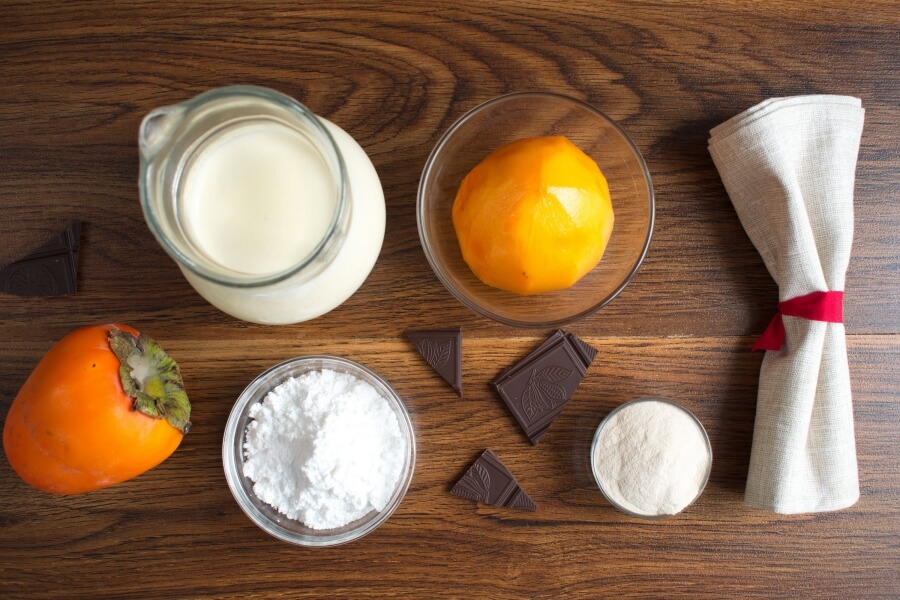 So, how to make Persimmon Panna Cotta?
Steps to make Persimmon Panna Cotta
Heat cream

2

Add flavor

1

Combine cream and agar

Combine all ingredients

Portion serving glasses

1h

Blend persimmon

Prepare agar

Add to panna cotta

Serve