5

Persimmons

frozen and chopped into chunks

Pomegranate seeds

optional
Vegan Persimmon Ice Cream
This dairy-free Vegan Persimmon Ice Cream is what I call instant ice cream because you can eat it immediately after you make it because the recipe uses frozen fruit! If you aren't familiar with persimmons, they are yellowy-orange, tomato-shaped fruits which are soft and sweet with jelly-like flesh when they are ripe.
I always peel & cube my persimmons when I buy them and then just put the cubes in a freezer bag & freeze so they are ready to use whenever I like! It couldn't be easier to make this ice cream. Simply blend frozen persimmon chunks with a can of coconut milk and it is ready to eat immediately. Sprinkle pomegranate seeds on top and you are ready to go!
To make Vegan Persimmon Ice Cream, you will need the following ingredients: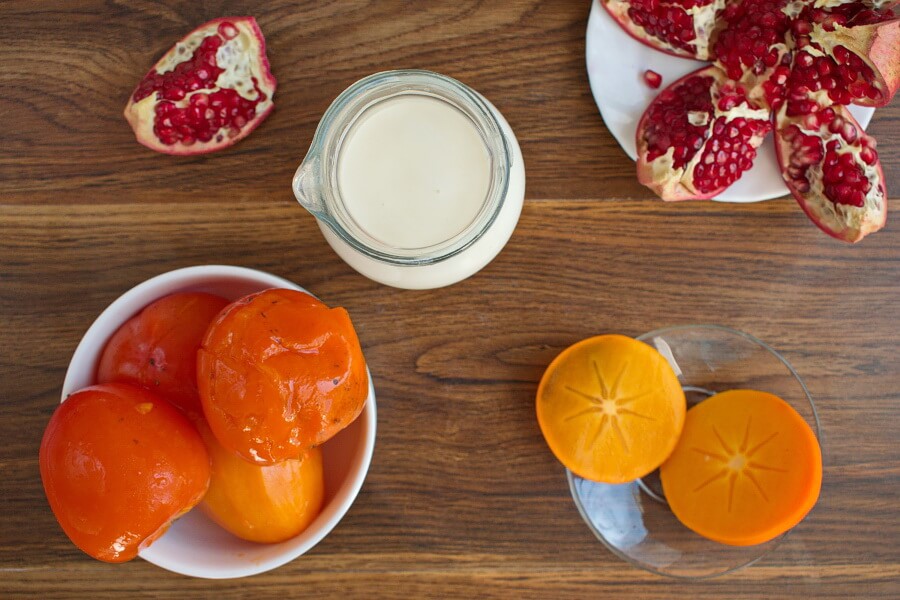 So, how do you make Vegan Persimmon Ice Cream?
Steps to make Vegan Persimmon Ice Cream
Blend the ingredients together

Serve